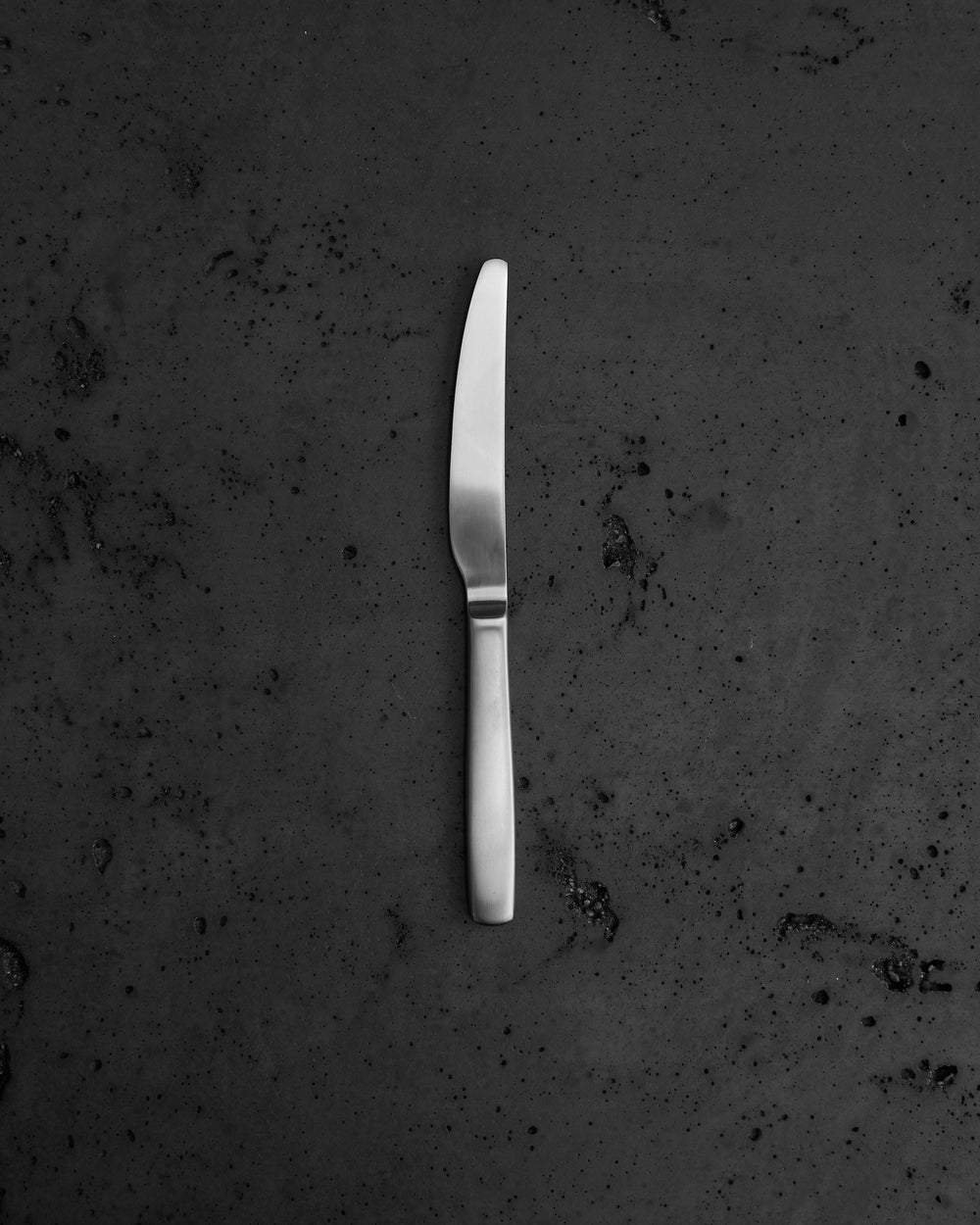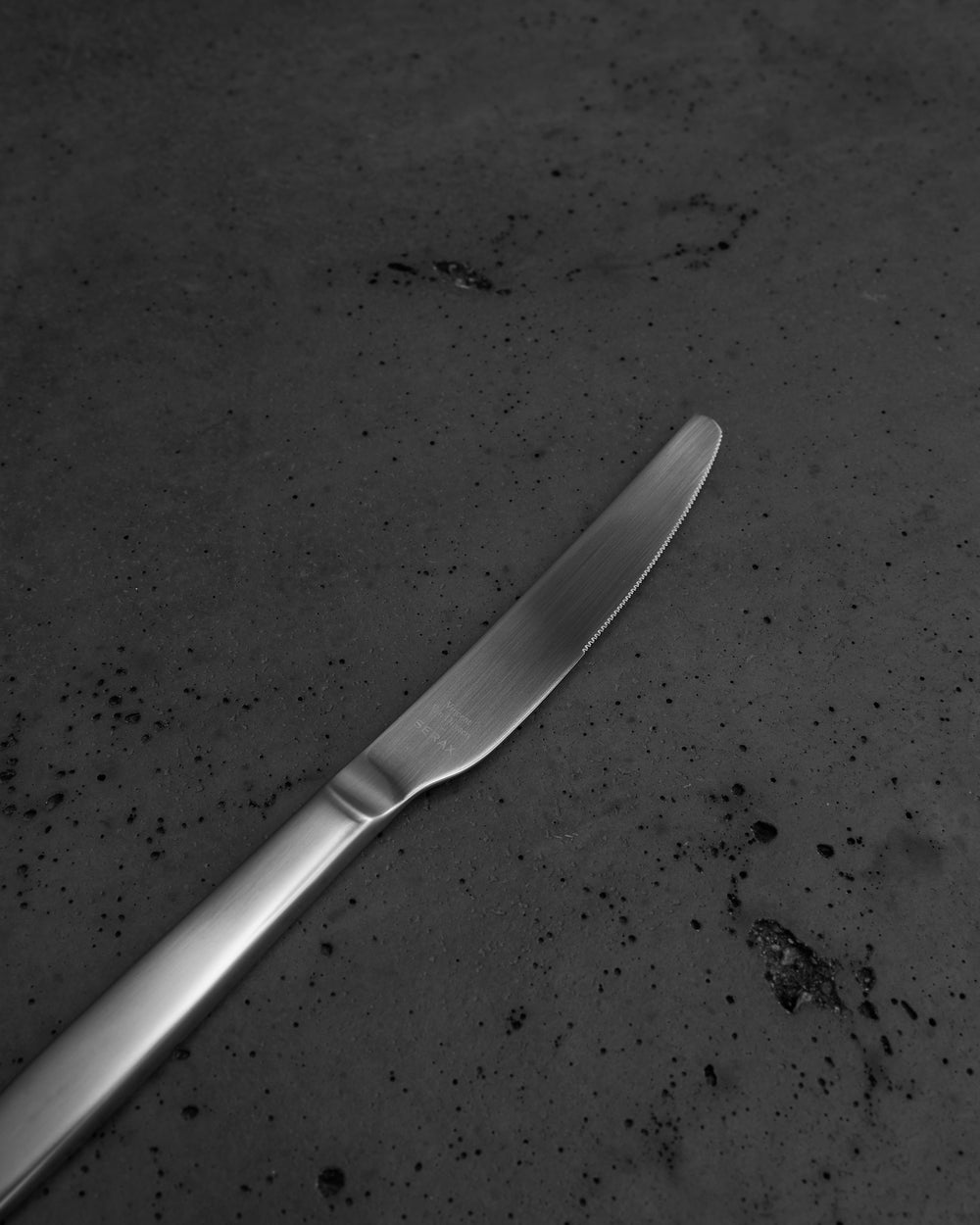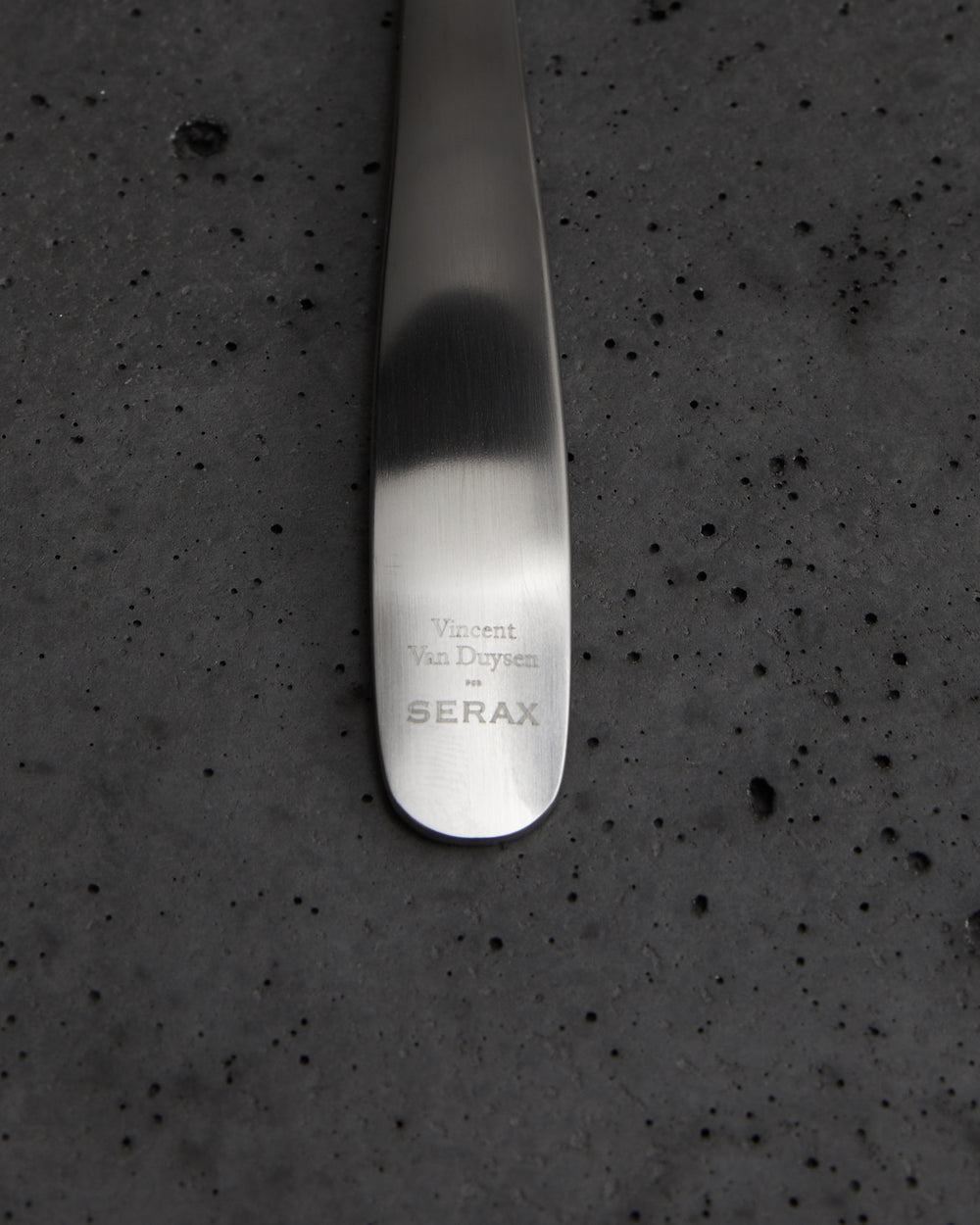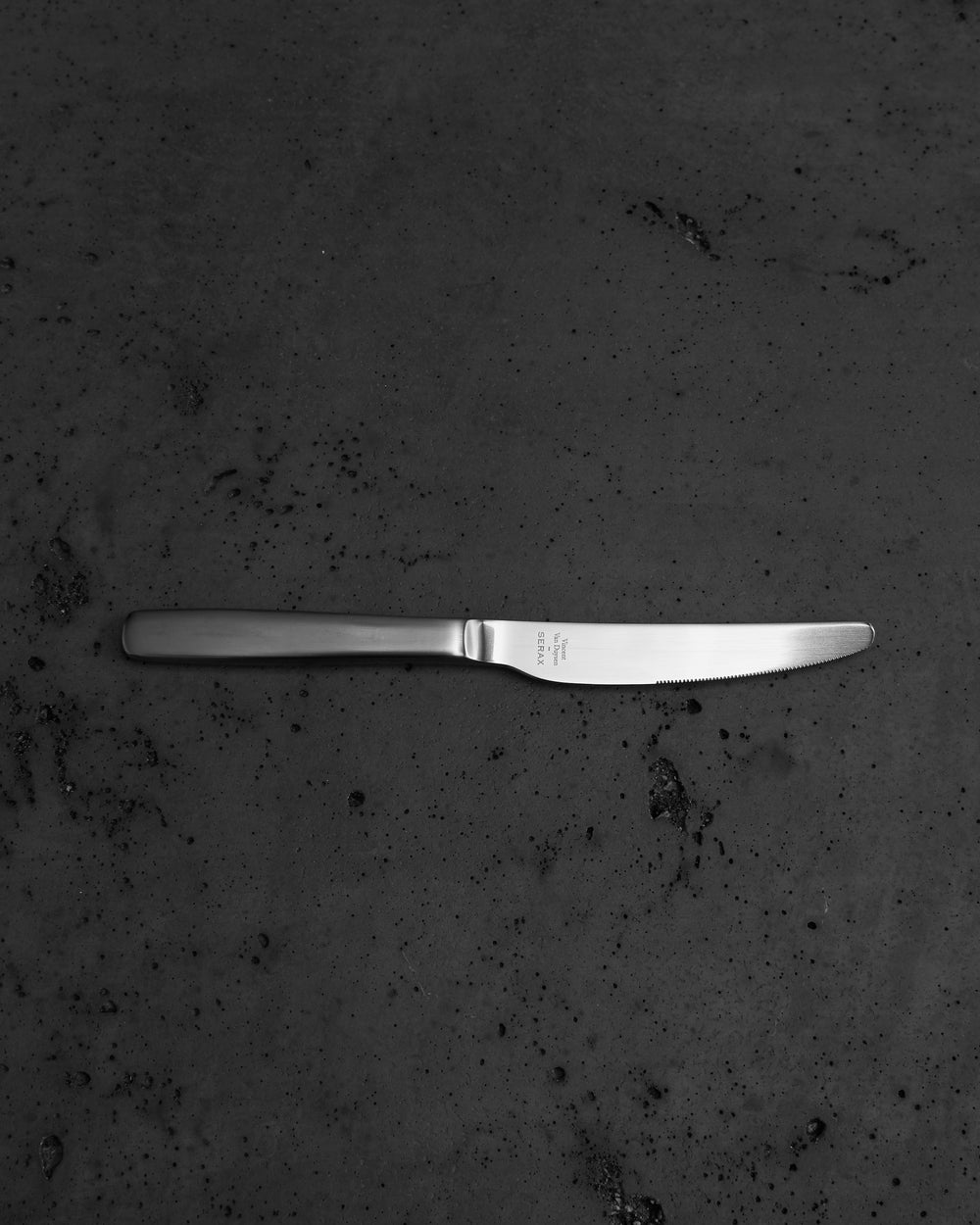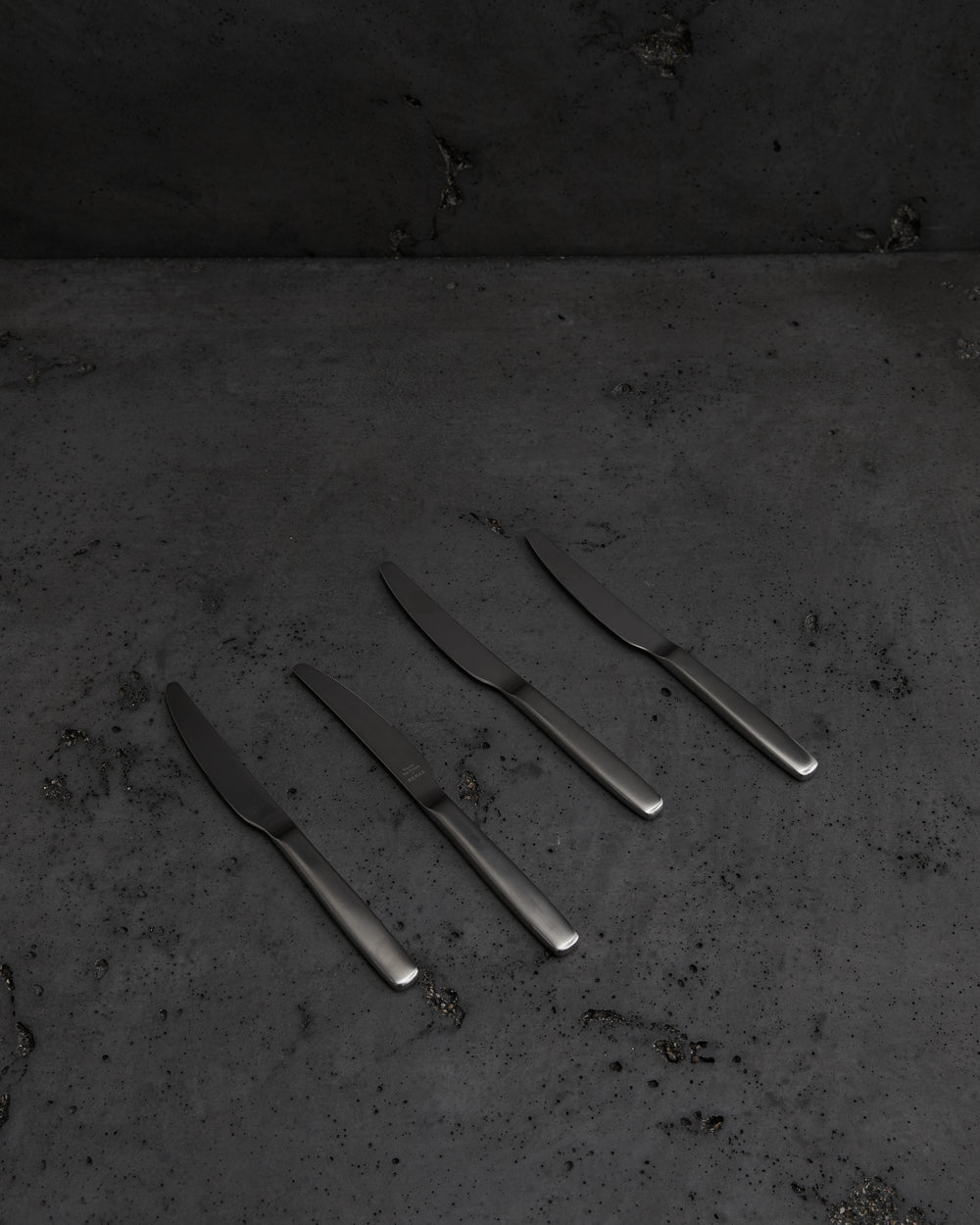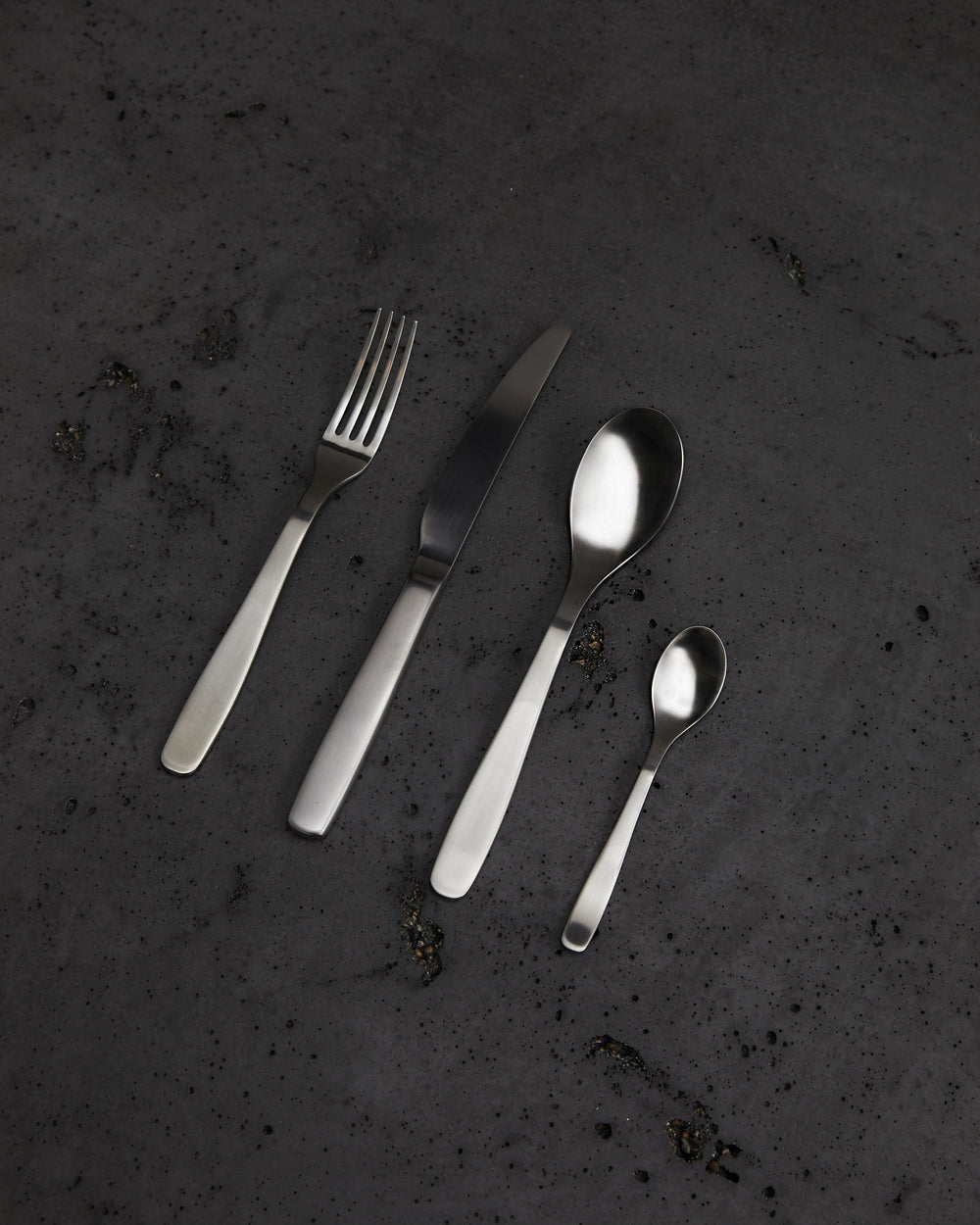 Vincent Van Duysen Passe-Partout
Passe-Partout Knife
This cutlery only boasts a sleek and minimalistic design. Elegant rounded shapes and the matt finish give the cutlery a contemporary look.
Crafted from high-quality stainless steel, it is part of the Passe-partout collection, which was designed by Vincent van Duysen.
Stainless Steel in matte finish.
Food safe tableware and Dishwasher proof.
More items from the Products collection