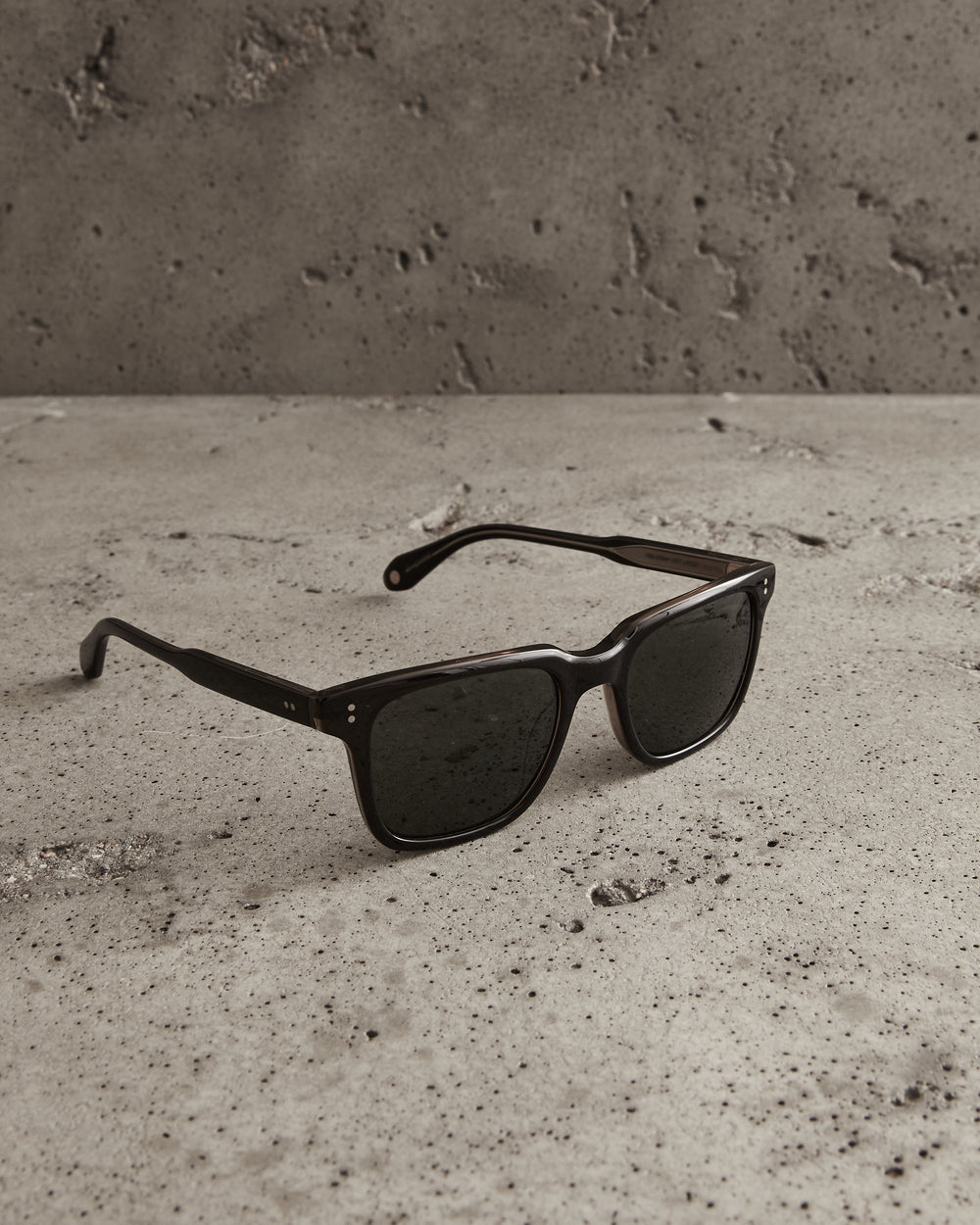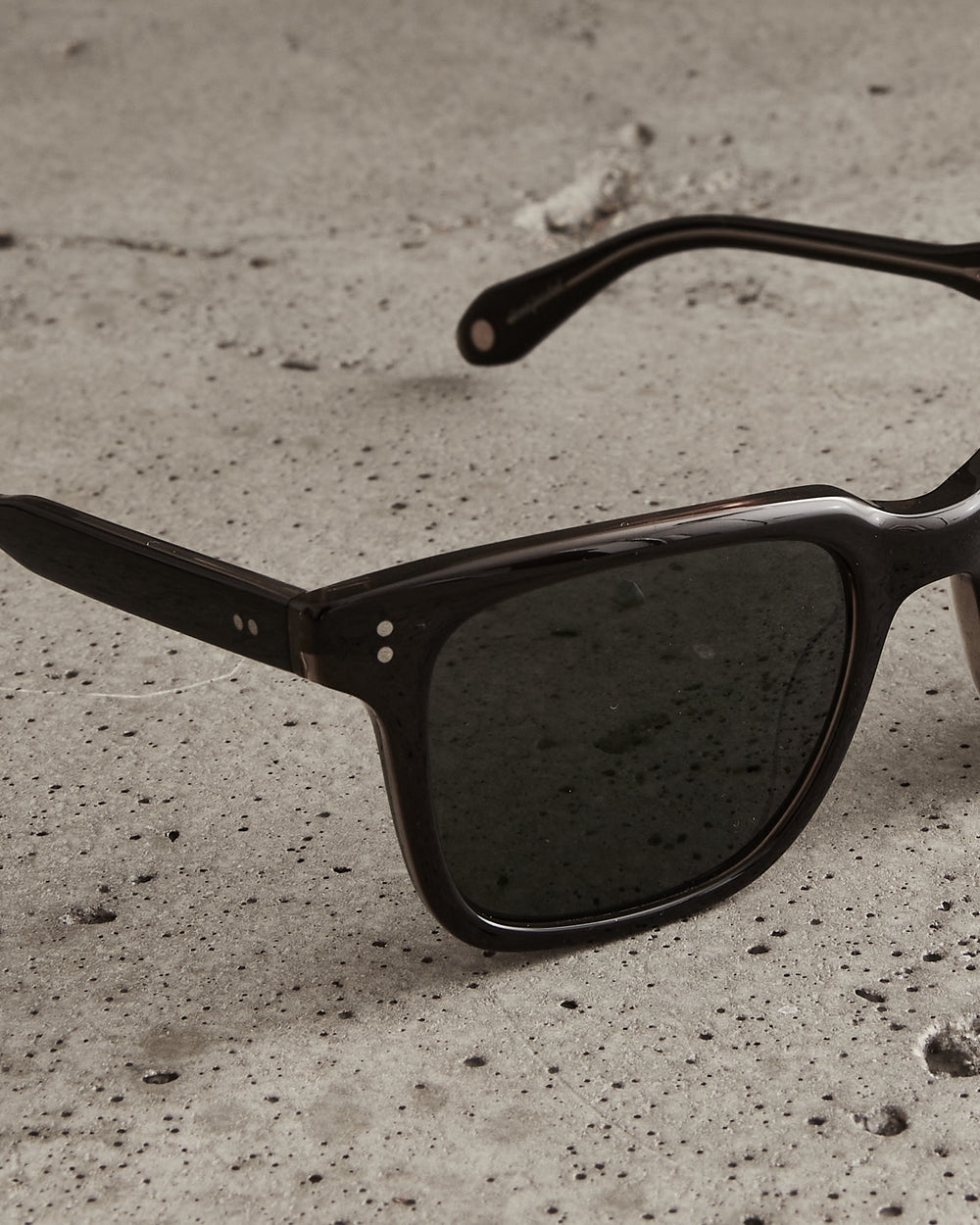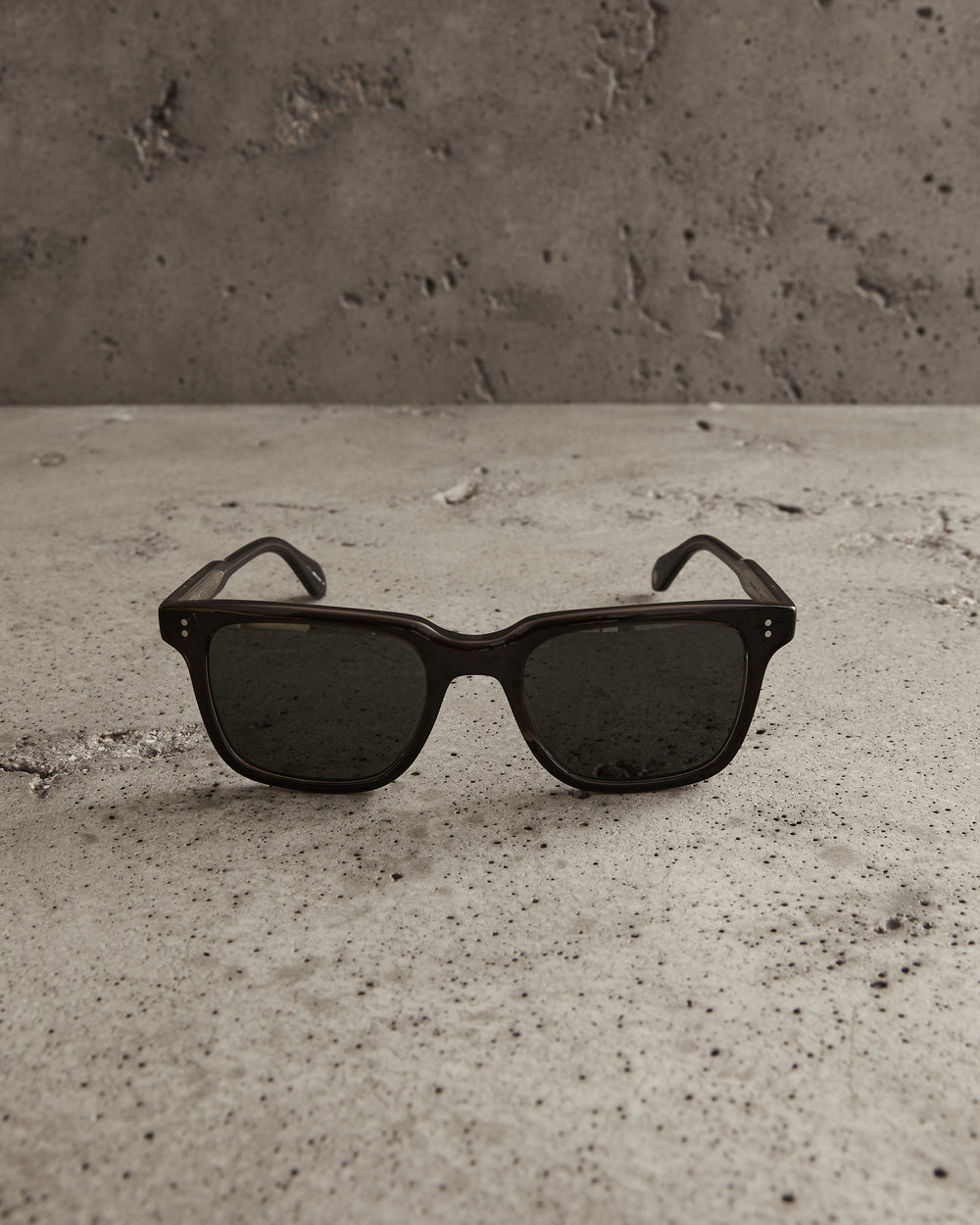 Garrett Leight
Palladium Sun Break on Through
The Palladium takes a classic bridge shape and turns up the volume in every way.
With longer temple lengths for a larger fit range and a thicker silhouette designed to sit higher on the face, the Palladium's rectangular shape is a statement piece in all the right ways. 
Cured cellulose acetate with nickel silver core wire. Glass lenses with UV protection and anti-reflective coating in Pure G15. Five barrel hinges with real rivets.
Eye 49mm, Bridge 21mm, Temple 149mm.

Home to performances from everyone from Frank Sinatra and Jimi Hendrix to Jay Z and Dave Chapelle, the Palladium is an iconic Art Deco landmark.
Garrett Leight eyewear is created with high-quality acetates and premium metals, so be sure to take care of your frames. Each pair comes with a cleaning cloth to keep the frames clear of particles and a case to store your glasses. Do not leave your glasses in your car, as heat from the car causes the acetate to warp and flex out of alignment. Be sure not to lay your glasses face down on any surfaces or to expose them to rough textures such as sand. Do not use any chemicals on your lenses, as they may strip away their coating. Use light mineral oil on metal frames to give them additional shine.
More items from the Products collection