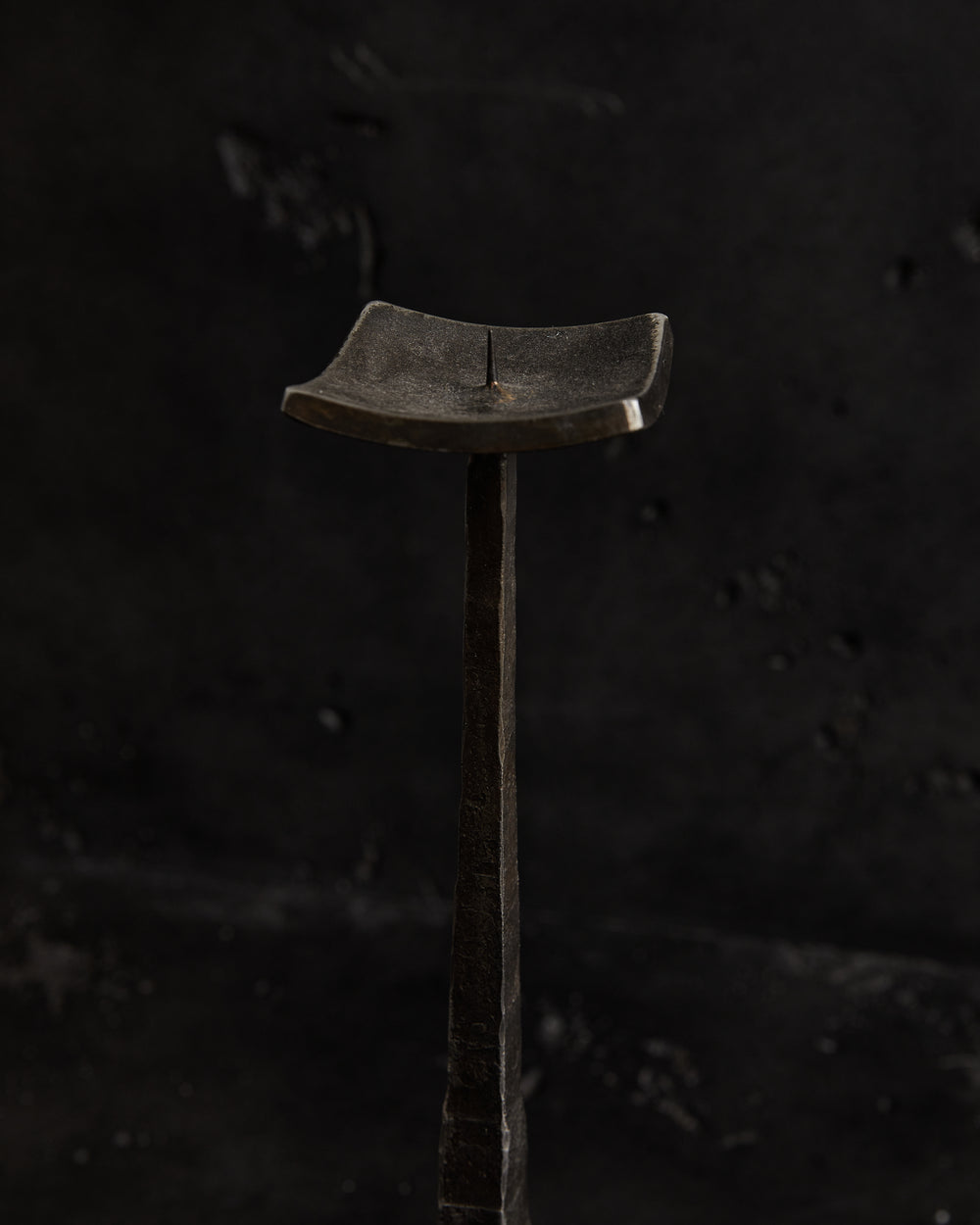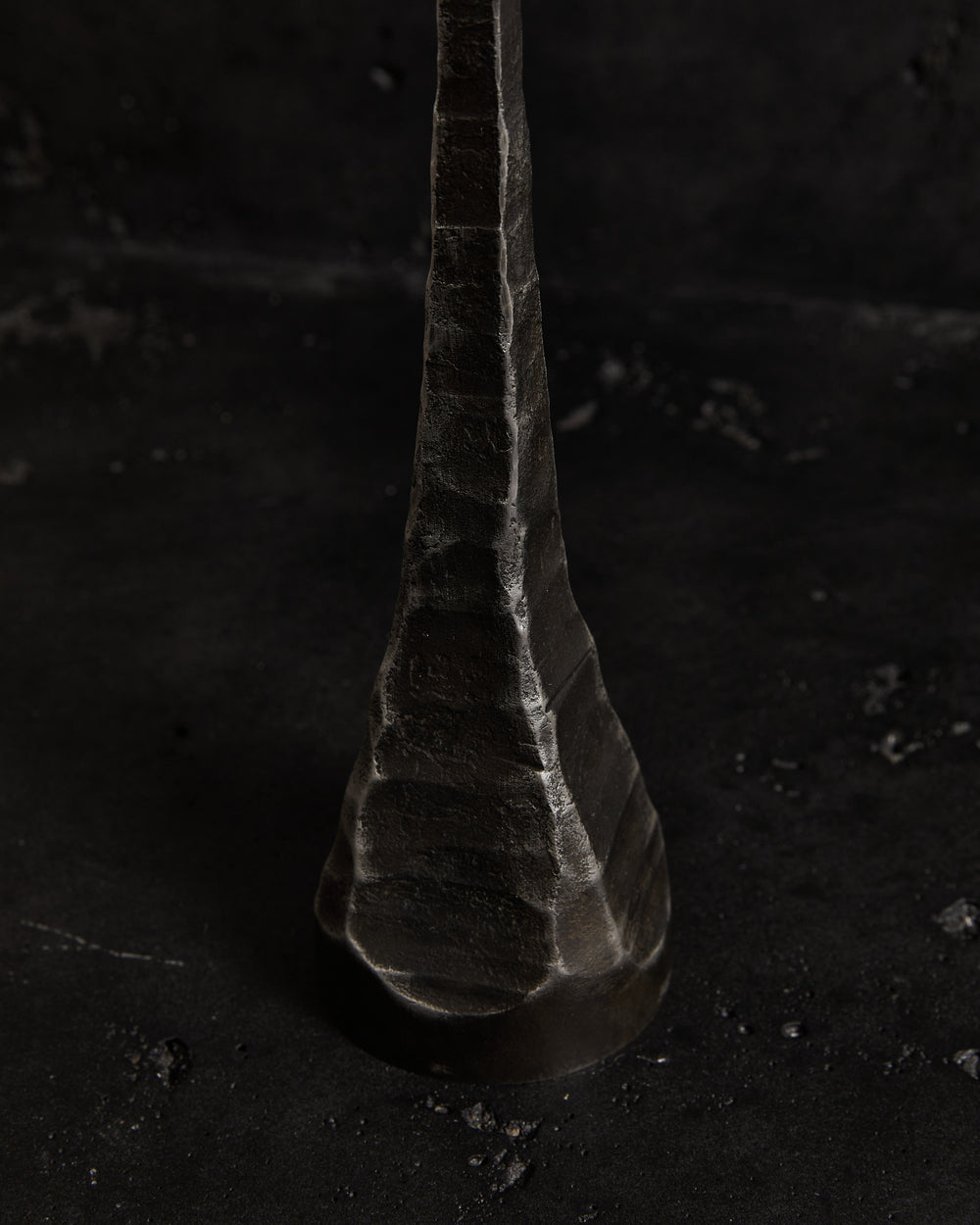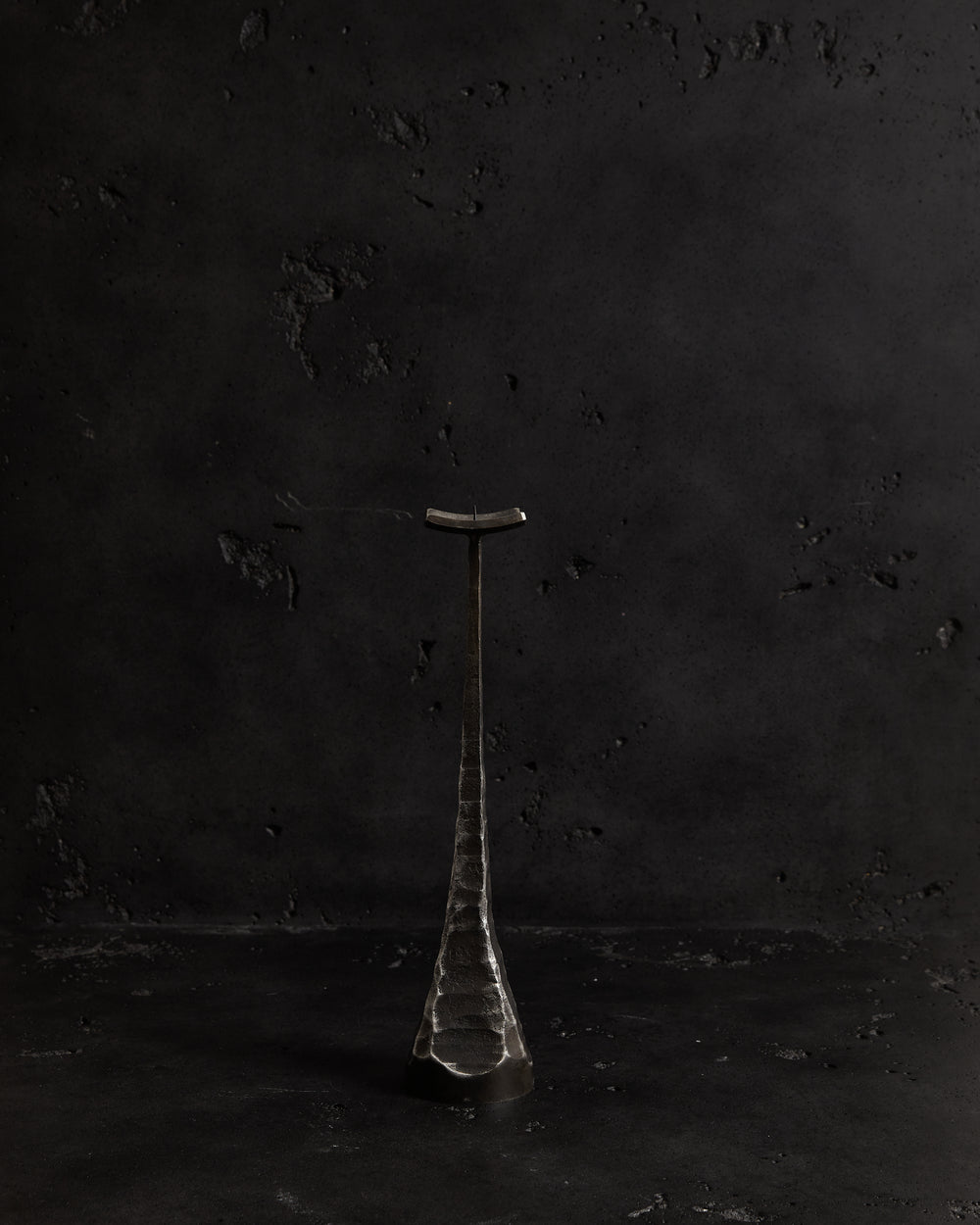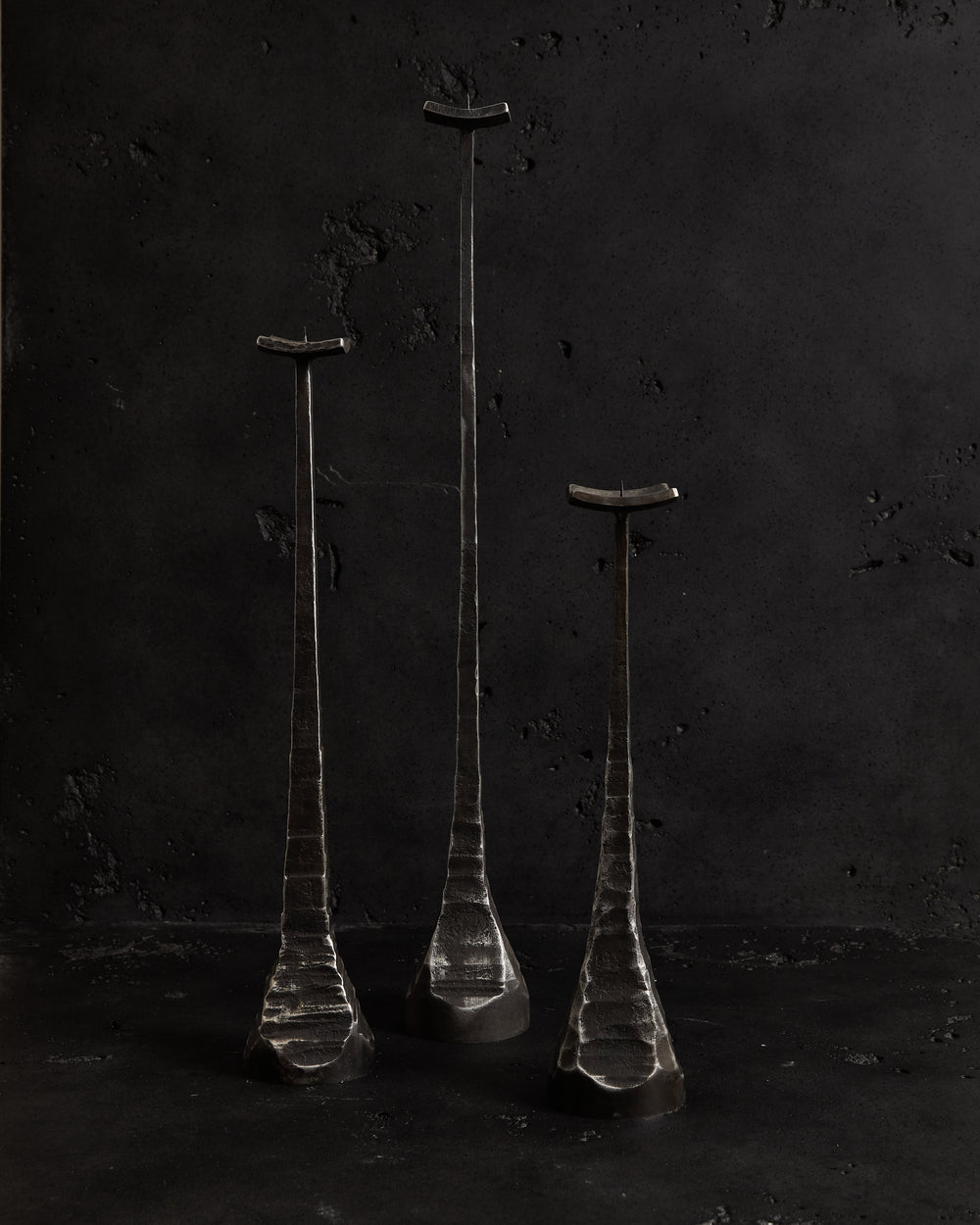 Iron Wattle
Hand Forged Iron Candle Holder Small
Hand-forged solid iron candle holder.
Inspired by the charred bark of the native grass tree with its burnt black patterns of wisdom and time.
Handmade in a little old shed in the bush near Byron Bay.
Due to its handmade nature, each item is unique. Variations in lengths, colours and finishing may occur.
Measures approx. 30 - 35cm
Hand wash using warm water with a non-abrasive brush or sponge. Towel dry immediately & keep dry to avoid oxidation & corrosion. Not recommended for the dishwasher as it may strip beeswax sealant. Metals will naturally change & patina through their journey of use & time when in contact with acidic foods. Keep iron pieces oiled with any food-safe oil.
More items from the Products collection