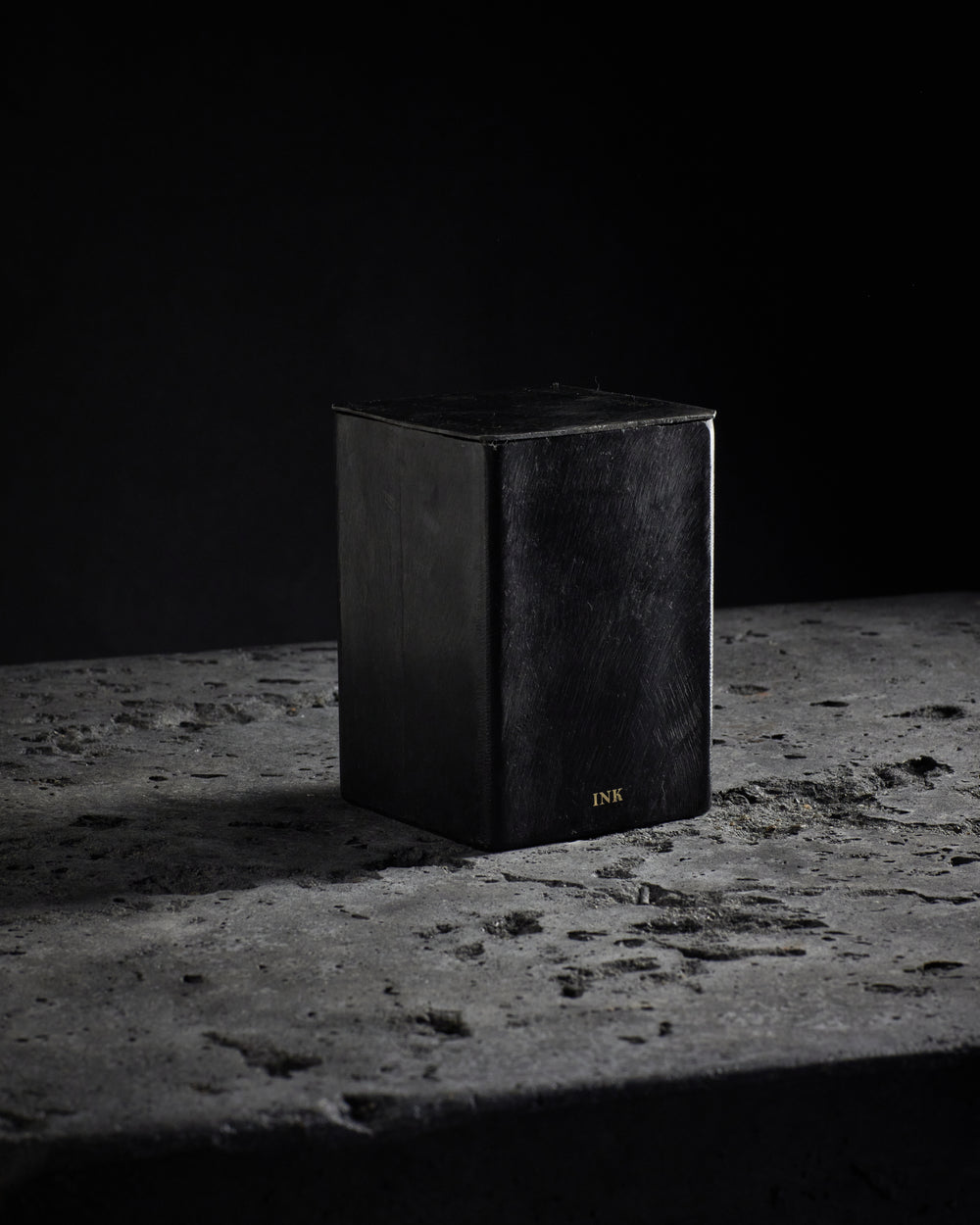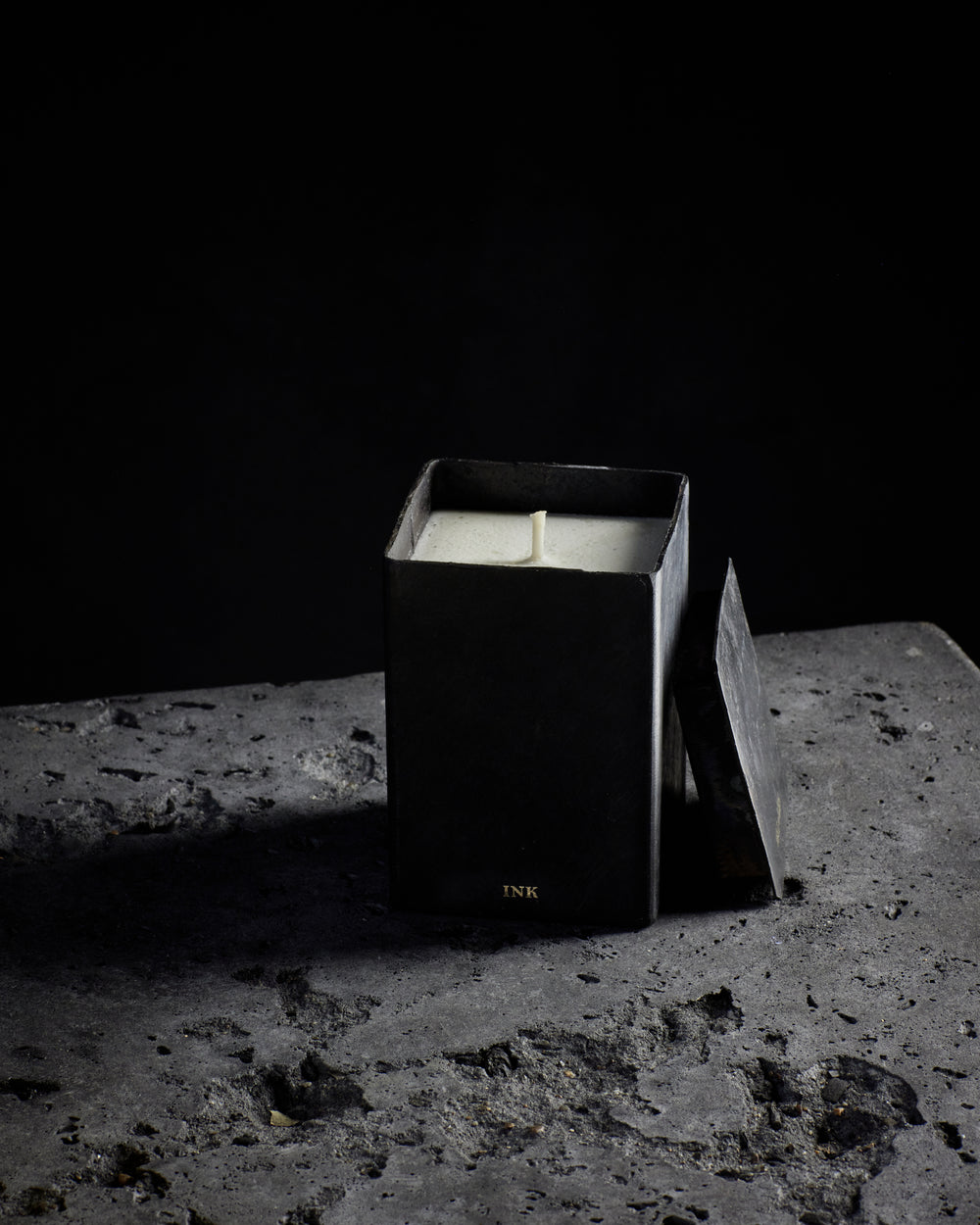 Mad Et Len
Vertical Candle Ink
Hand-poured candle with vegetal wax infused with a selection of pure original perfume from Grasse.
NOTES
Notes of a Tea Factory
MAD et LEN; refuse to use paraffin and other petroleum-based components or use CMR molecules in their creation.
Mini (120gm) Approx. 30 hours of burn time.
Square (220gm) Approx. 45 hours of burn time.
Vertical (320gm) Approx. 65 hours of burn time.
Black Iron, 100% vegetal black/ white wax, beeswax, cotton wick, pure perfume.
Handmade in France. Vessel handmade in Morocco and Mauritania with distinct little bumps and scratches giving you one of a kind pieces of art. Everything is handmade by a small but talented team of artisansat the atelier.
More items from the Products collection