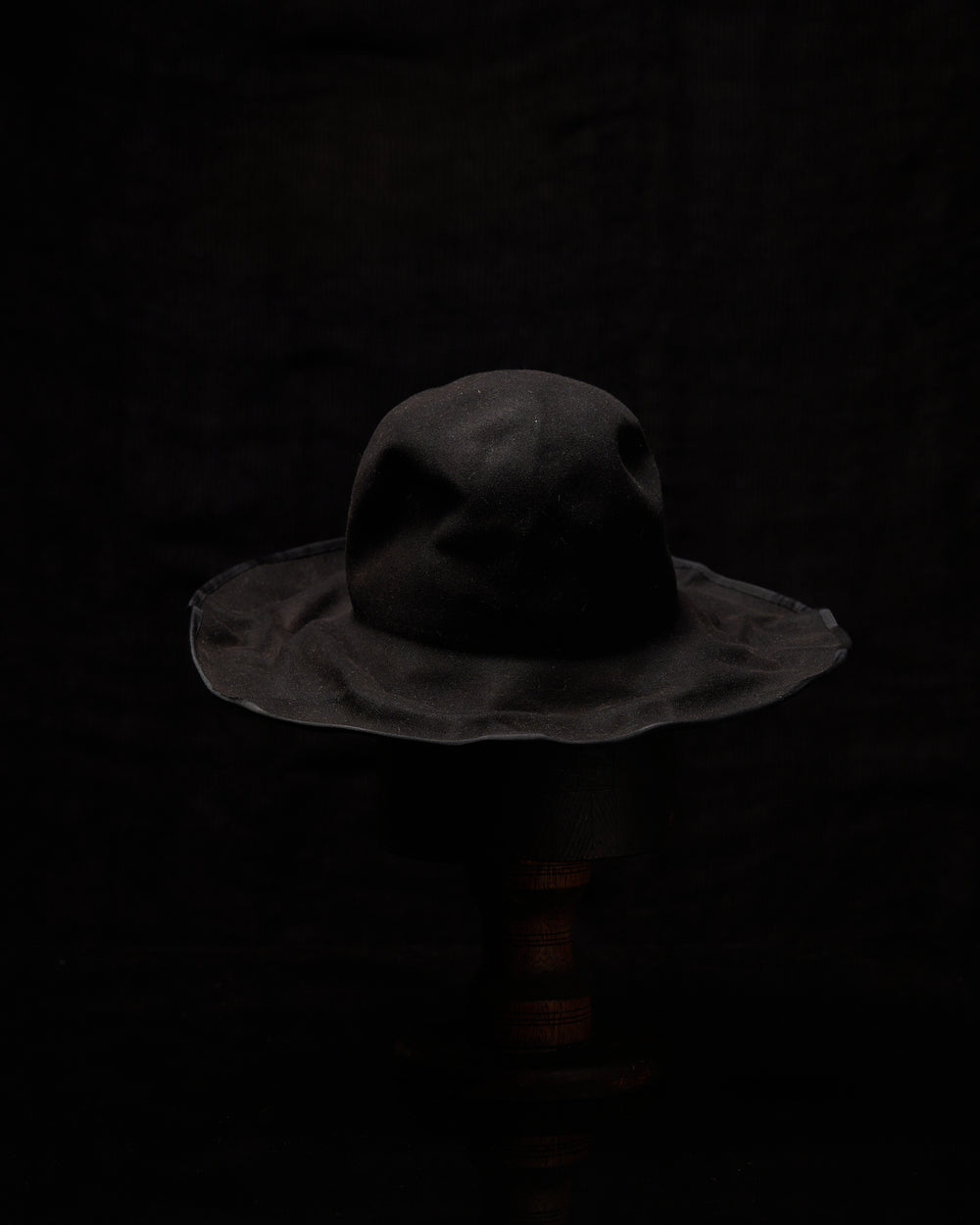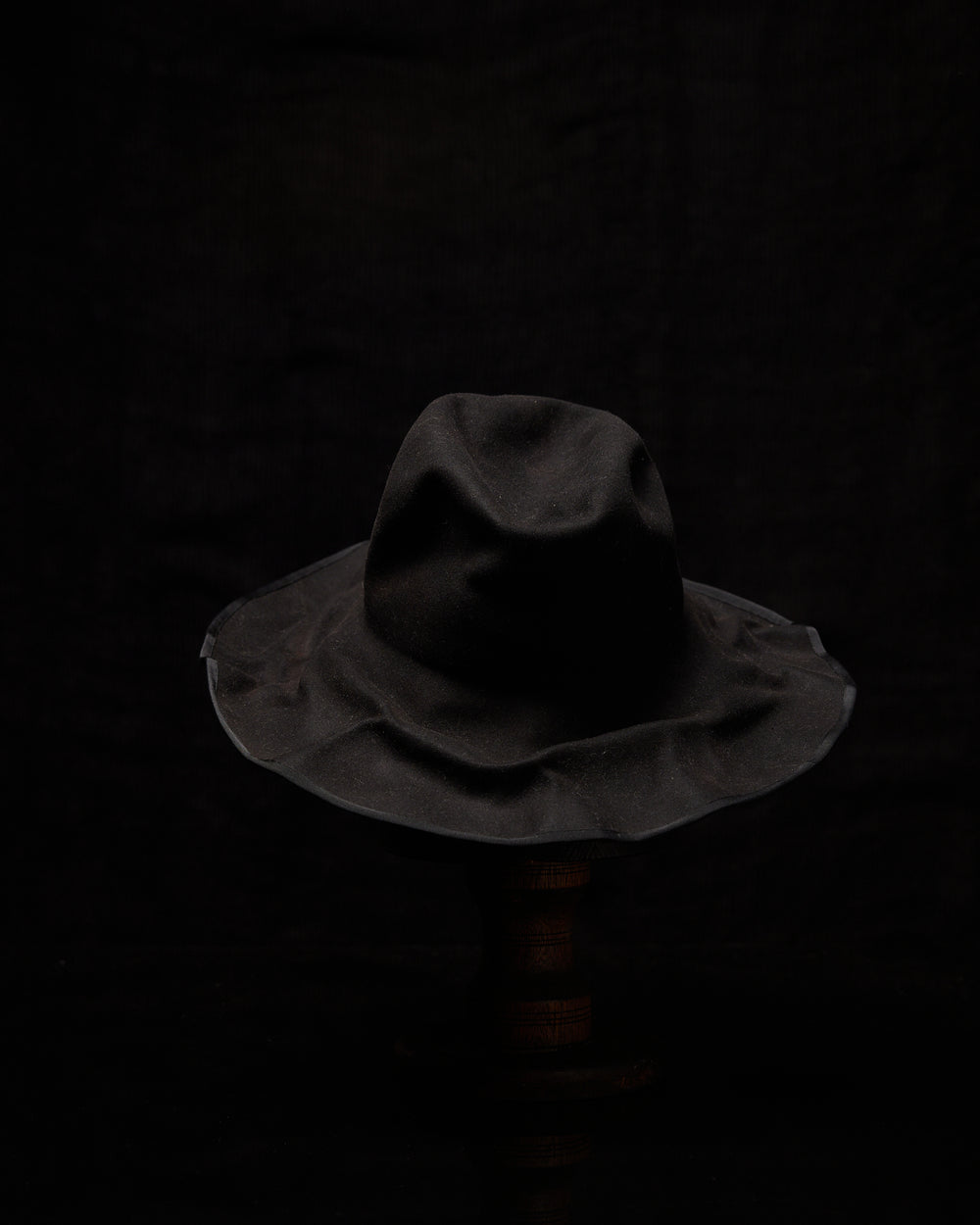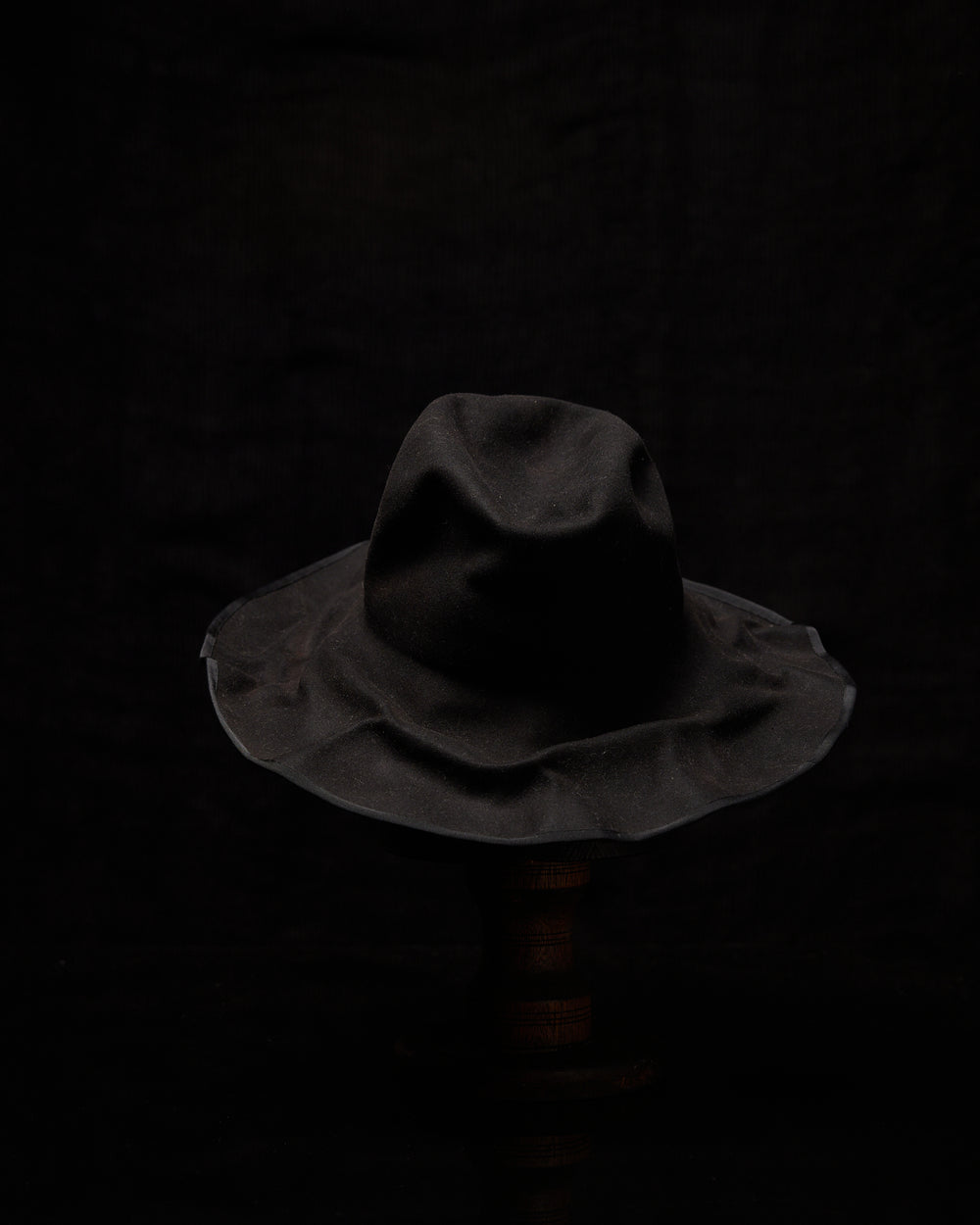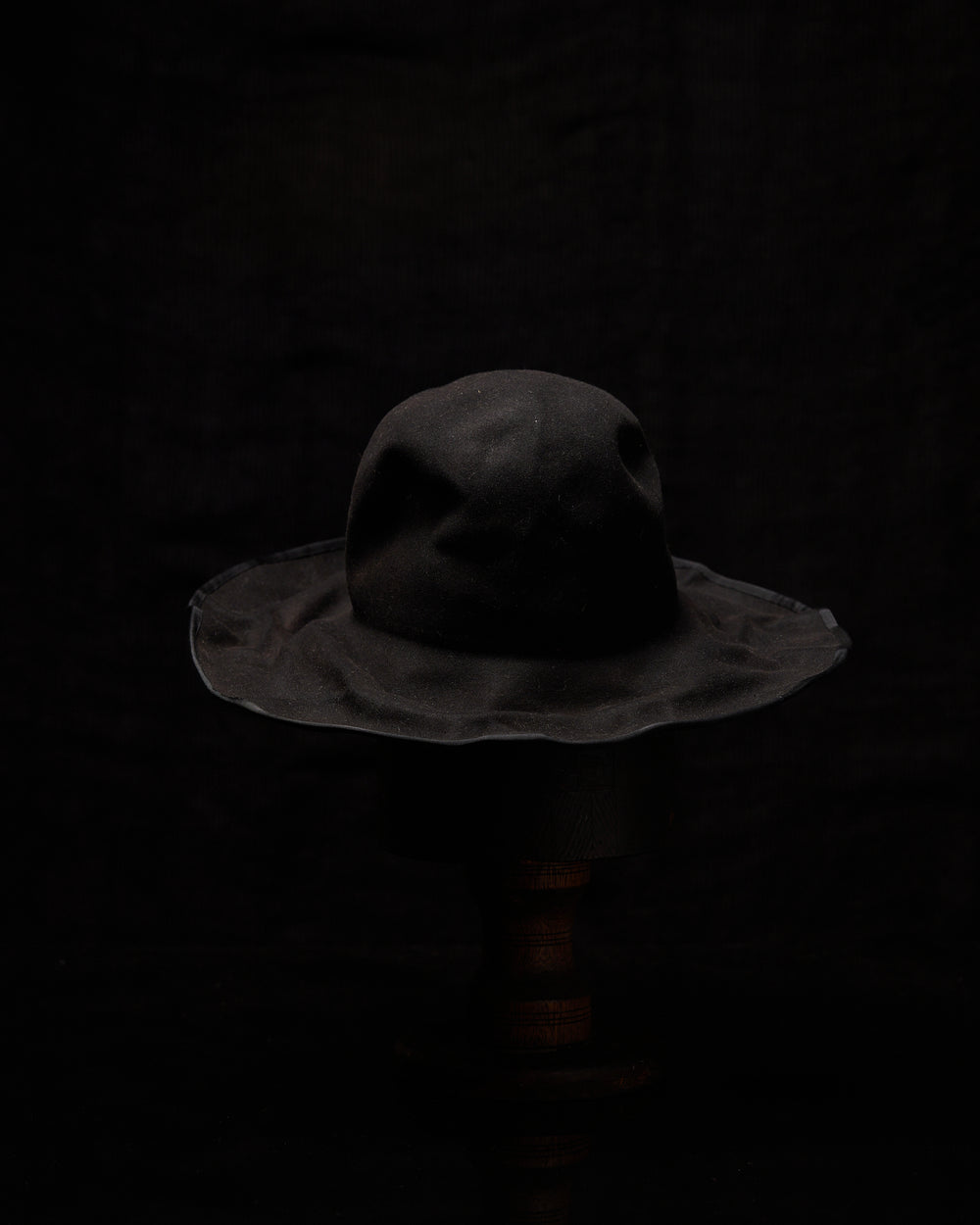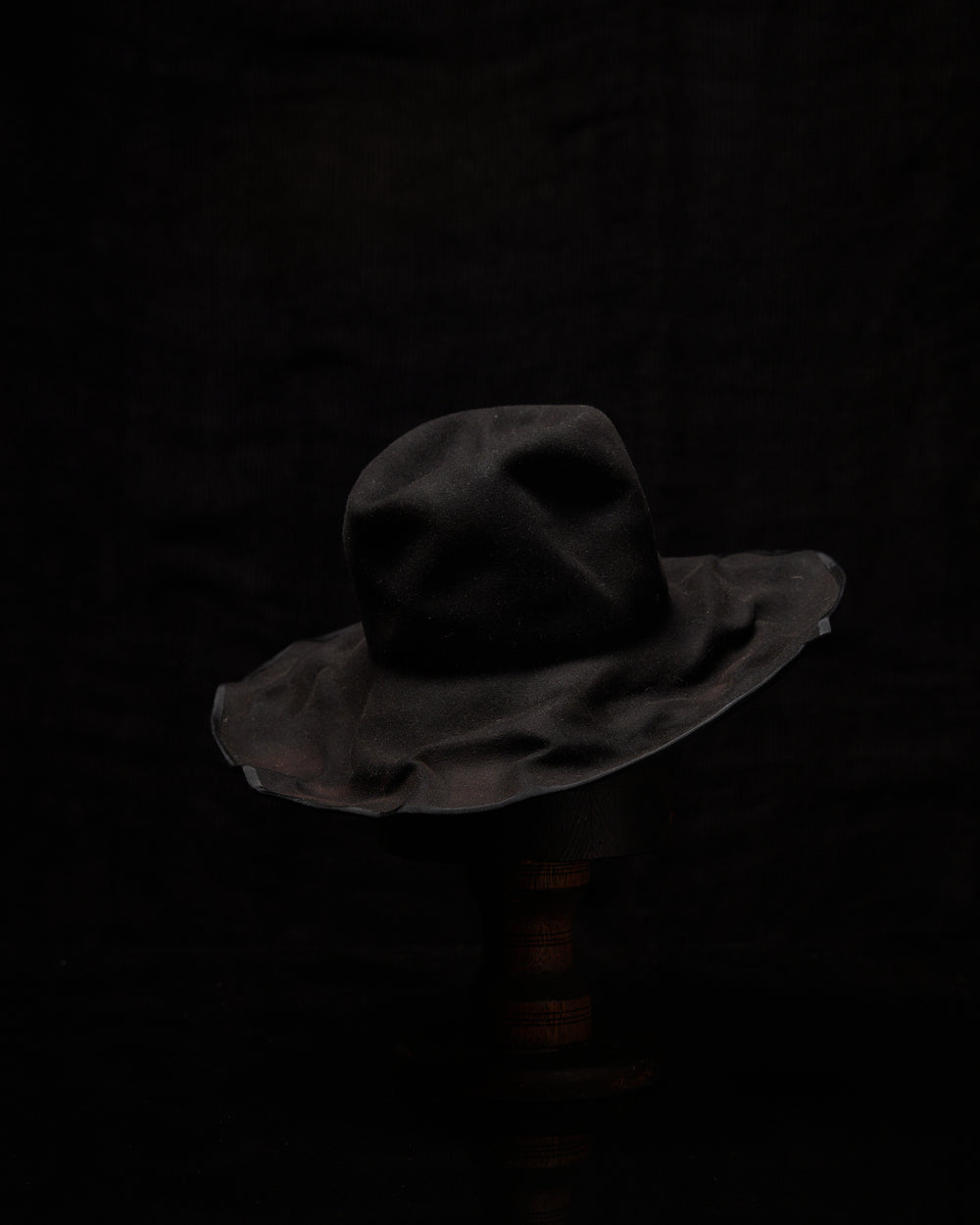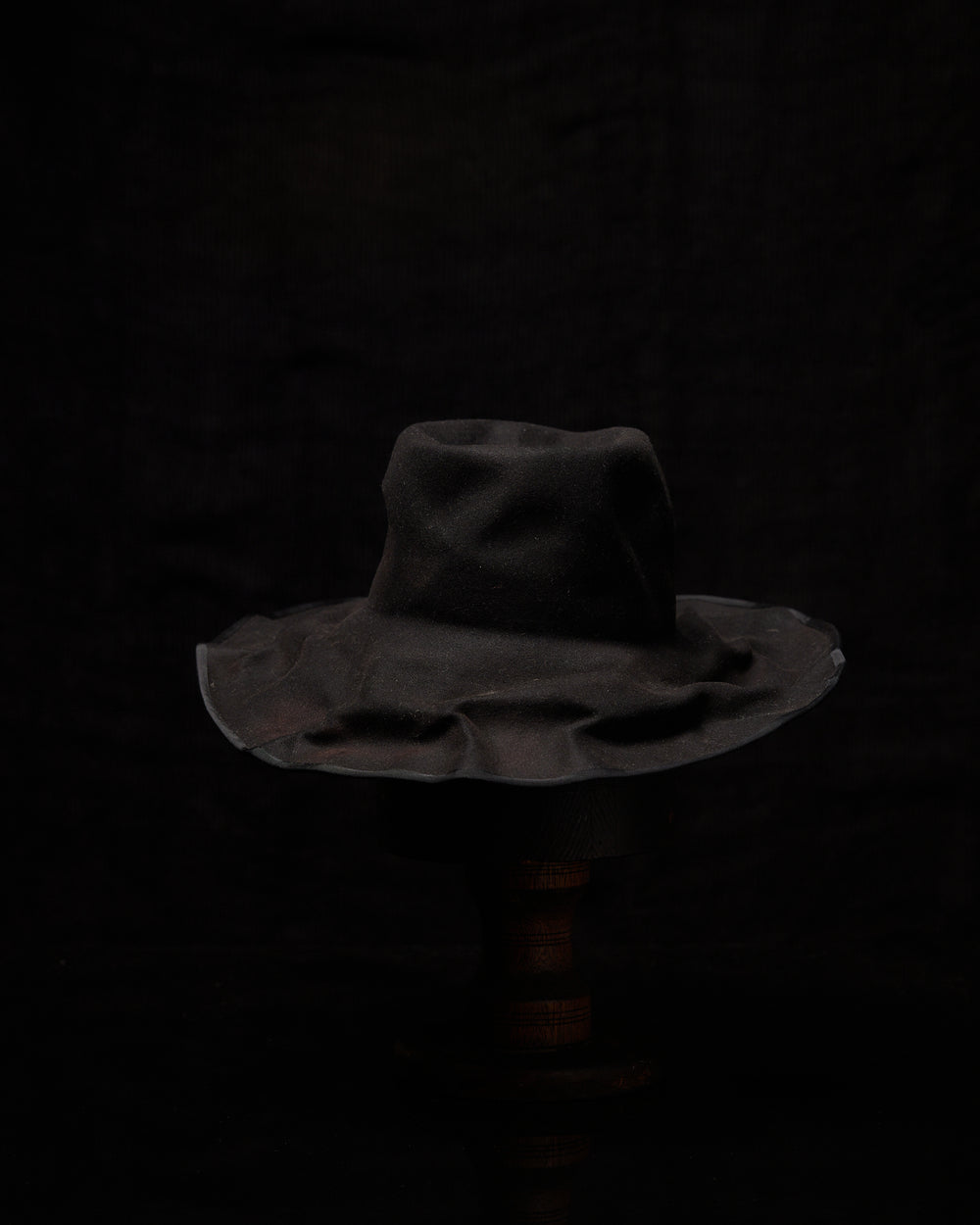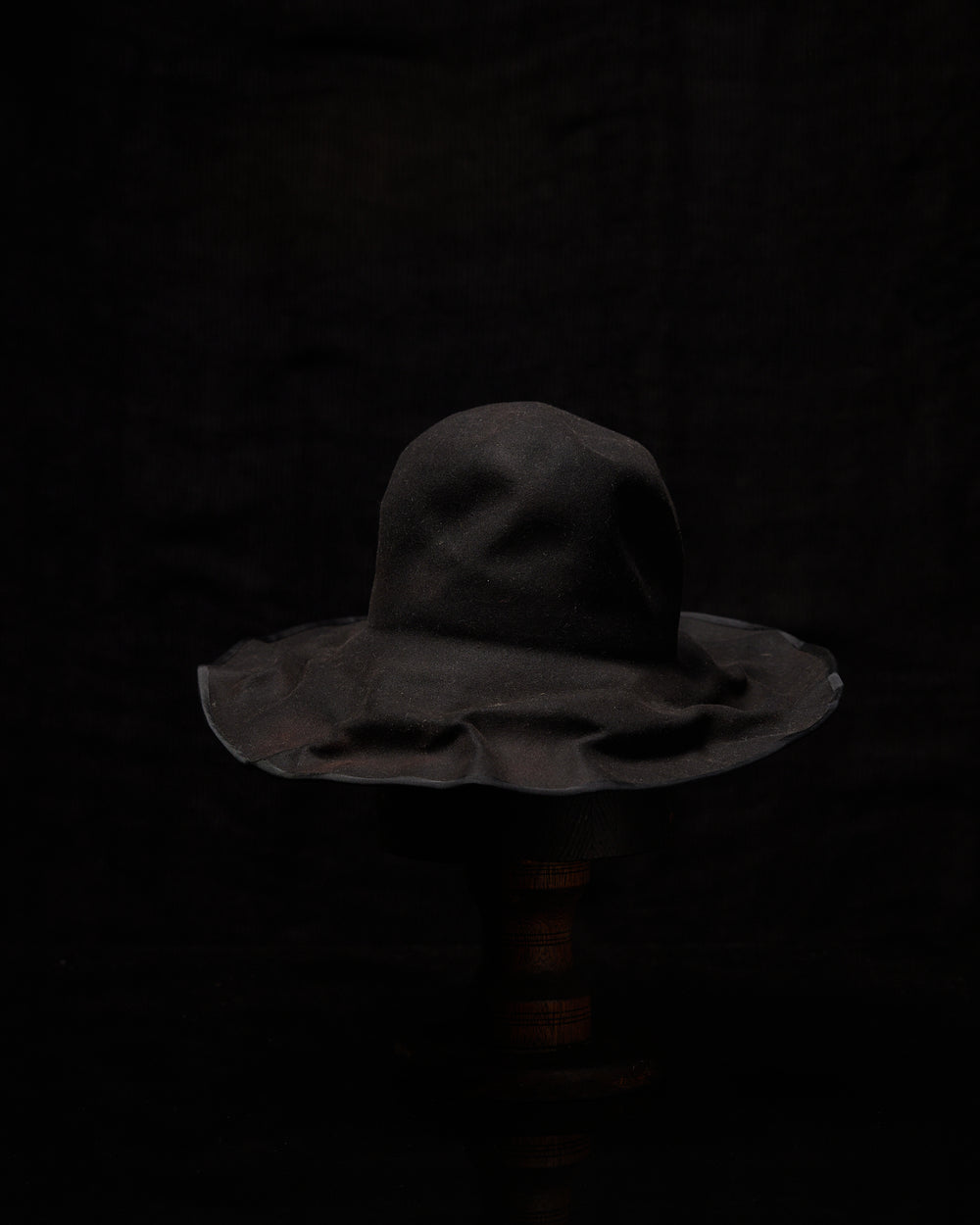 Horisaki
Easy Burnt Finish Black
Wrinkled shape. Moldable & foldable. Slightly distressed with a burnt finish and hand-stitched ribbon trimming.
All hats are handmade and hand stitched. Variations in shape and form and measurements in the brim and crown may occur. Measurements will also vary depending on how the wearer shapes the hat.
No stiffening is used in the hat-making process, which makes the hats soft and comfortable with good travel abilities.
Horisaki hats are made to last for years to come. If materials are fraying they were chosen by the makers to do so.
Handmade in Sweden.
100% BEAVER FUR FELT (100X)

Beaver fur felt is the highest quality felt available. A light but strong felt with long durability. The fabric is isolating and, therefore, suitable for both summer and winter temperatures. Perfect everyday hat.

It has a natural water repellent and withstands elements and time well. Horisaki beaver fur felt is of the lightest quality for the purpose of moulding and shaping abilities.

For a slightly distressed look, the hat goes through a burning process with fire called "easy burnt", which removes woolly fibres and softens the material.
Brim size: 9cm
Crown height: 11cm
| size | xs | s | m | l | xl |
| --- | --- | --- | --- | --- | --- |
| usa size | 6 3/4 | 7 | 7 1/4 | 7 1/2 | 7 5/8 |
| inches | 21 1/2 | 22 1/8 | 23 | 23 3/4 | 24 1/2 |
| centimeters | 54.5 | 56.5 | 58.5 | 60.5 | 62.5 |
More items from the Products collection