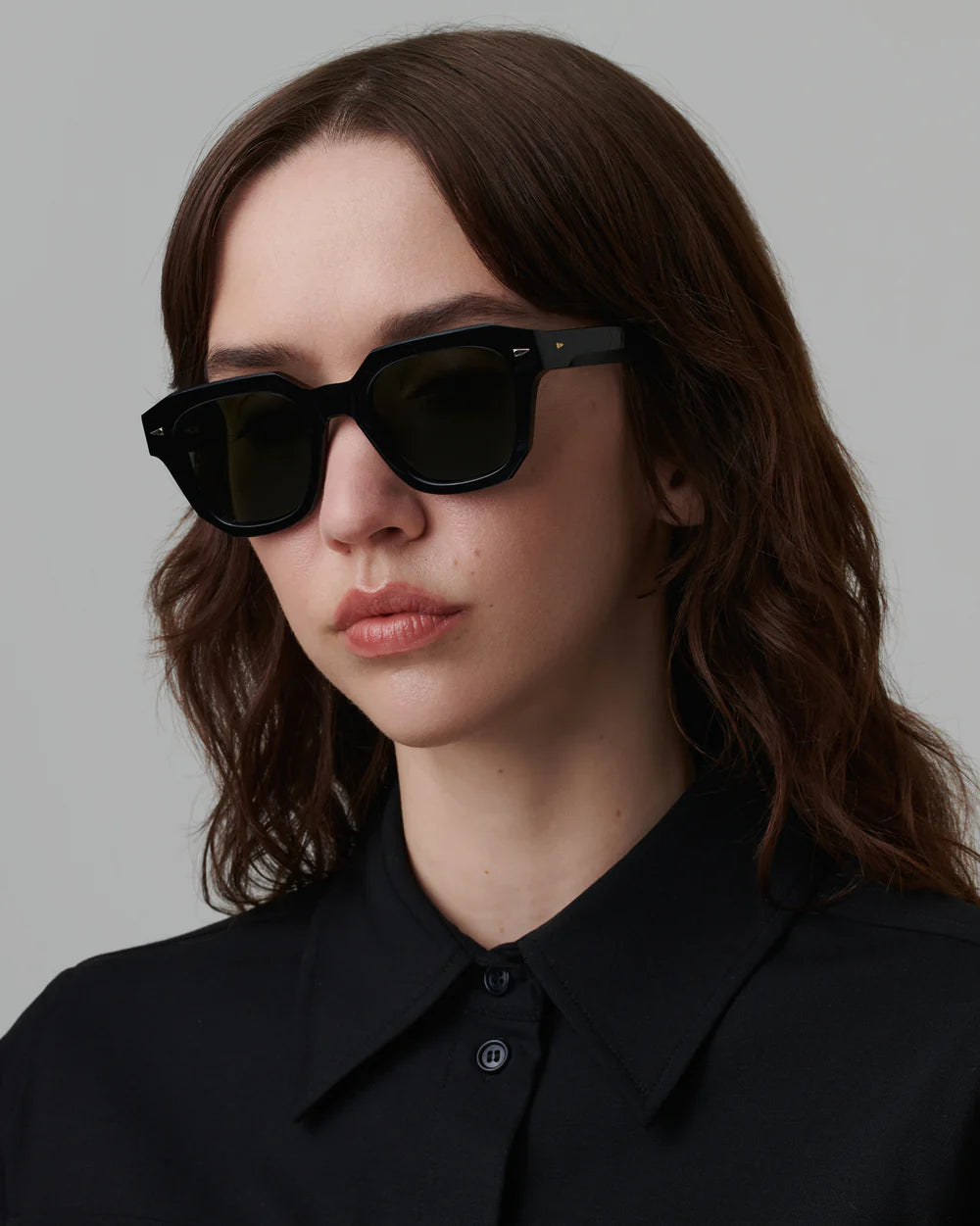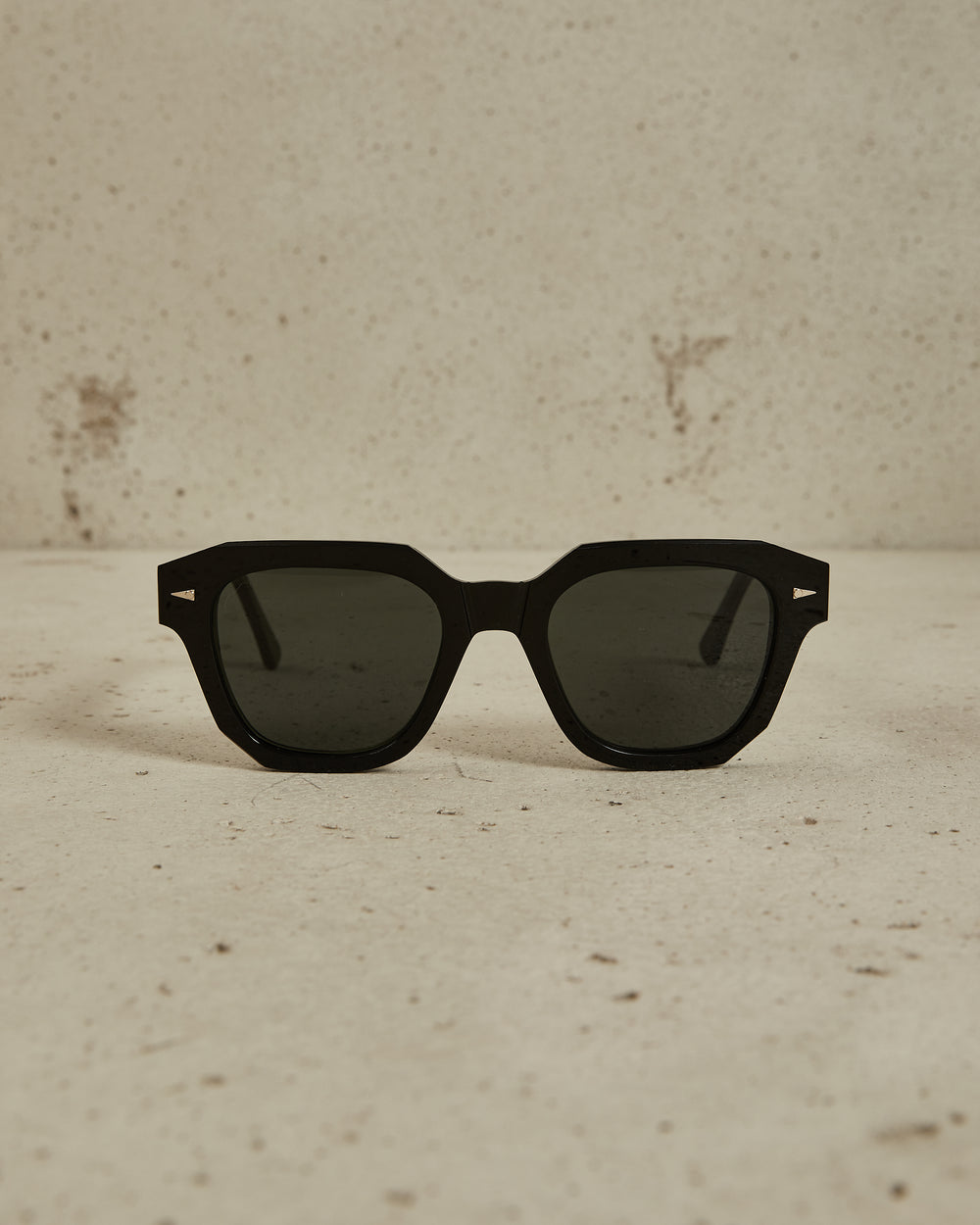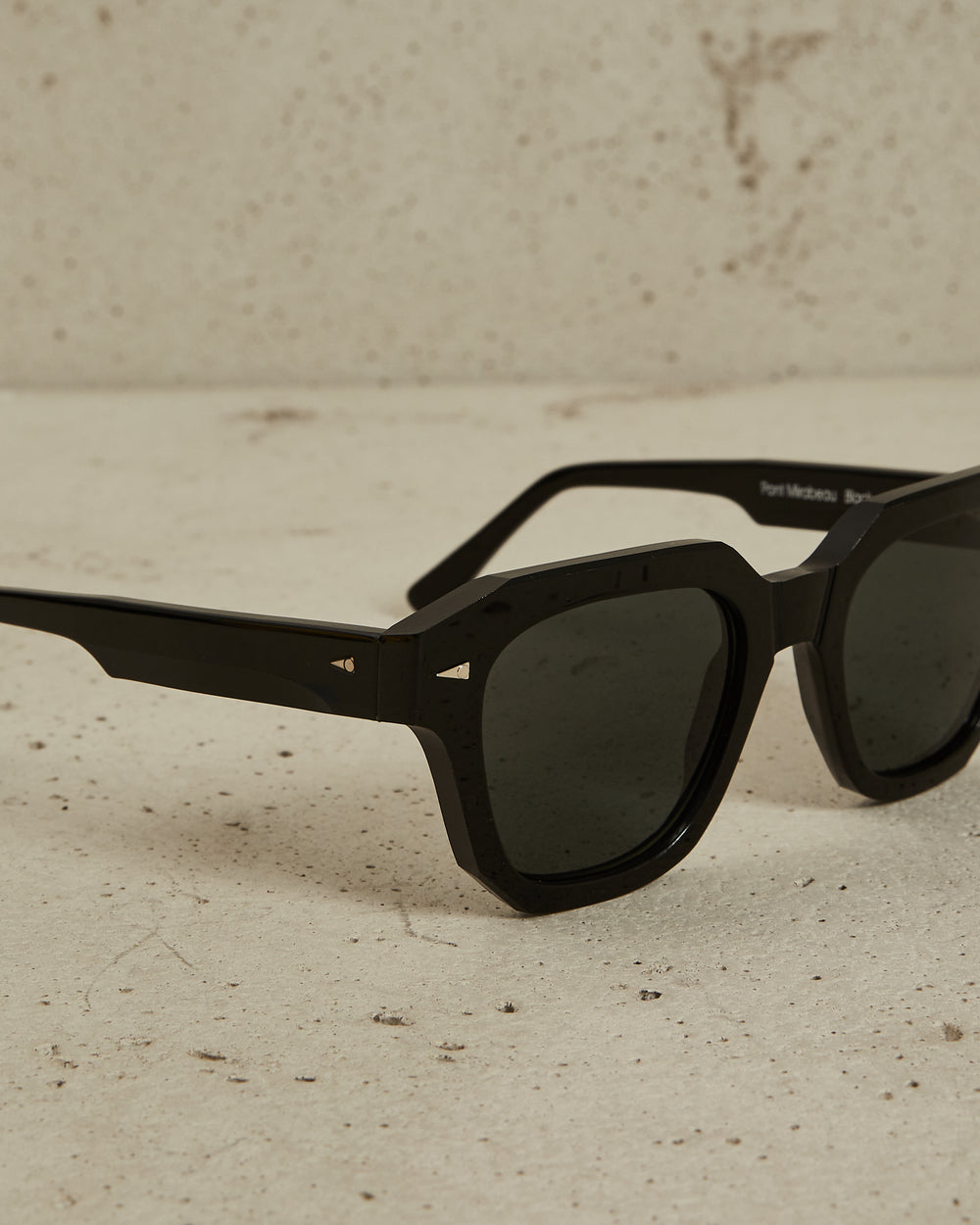 Ahlem
Pont Mirabeau Sun - Black / Dark Green
Ahlem instantly fell for this easy charm; they only understood its depth and subtlety later.
Mirabeau is a smooth operator that strikes a resonant chord with generous proportions and bold lines mellowed by sideways riffs and intelligent nuance.
Handcrafted in France. 
8mm premium Italian acetate.

Eco-friendly lenses, made in France, with AR coating and hydro front coating.

Exclusive 5-barrel hinge with thread lock technology.

Electroplated 22k gold hinges, custom design temple core, bevelled temples, and signature geometric accents.
49 – 21 – 145
Fits medium to wide faces.
Ideal for oval, square, round, base up triangle, base down triangle, and diamond face shapes.
With proper care, AHLEM's heirloom-quality eyewear will bring you years of use and pleasure. Extend your frames' longevity with a few simple maintenance rituals:

Daily Clean: We recommend that you clean your lenses daily with our premium microfiber cloth versus cotton or paper products.

Weekly Clean: Apply a few drops of mild soap to your fingers, lather them underwater and massage soap foam to your lenses and frame. Complete the ritual by rinsing your frame and lenses in warm water and drying them with your microfiber cloth.


More items from the Products collection