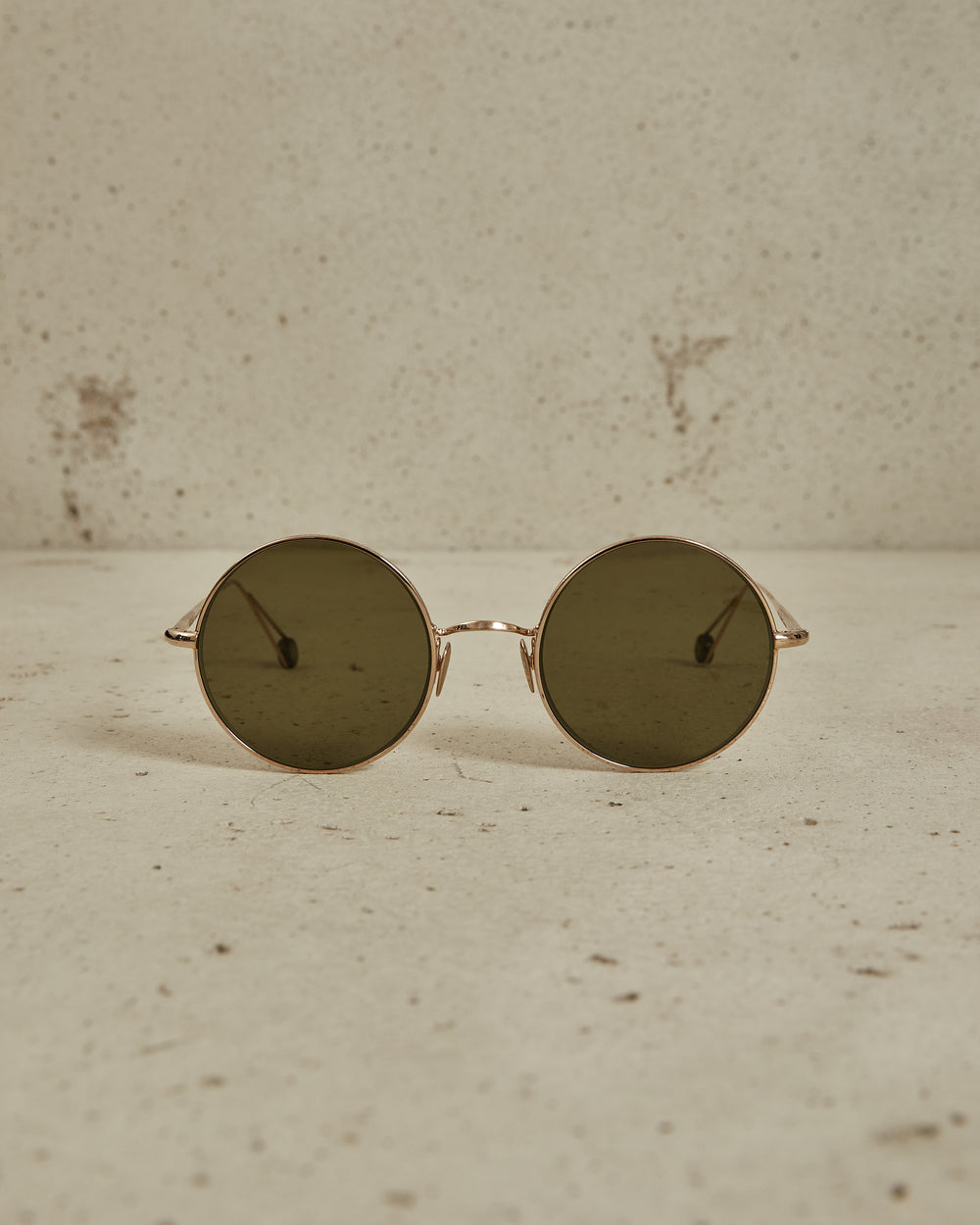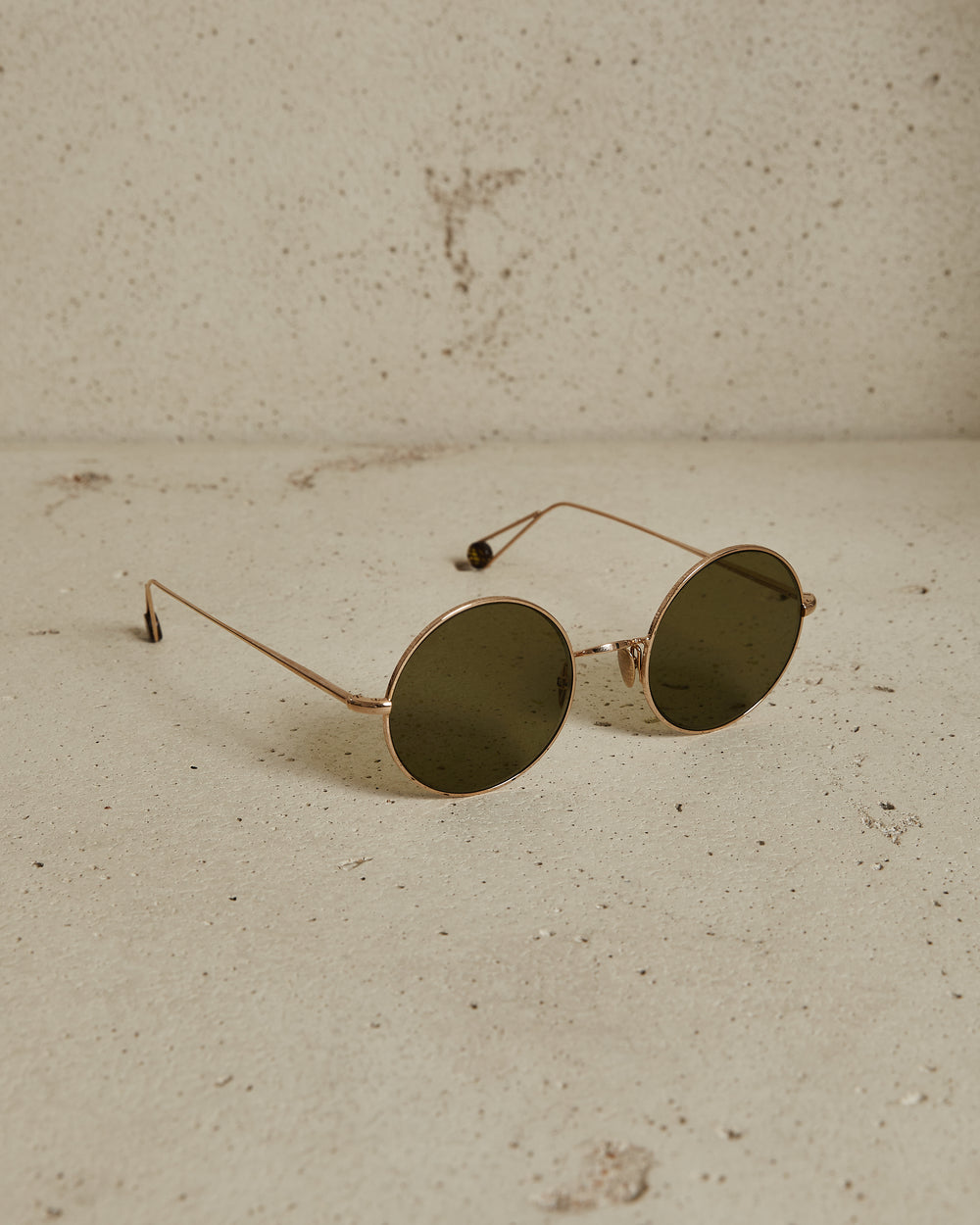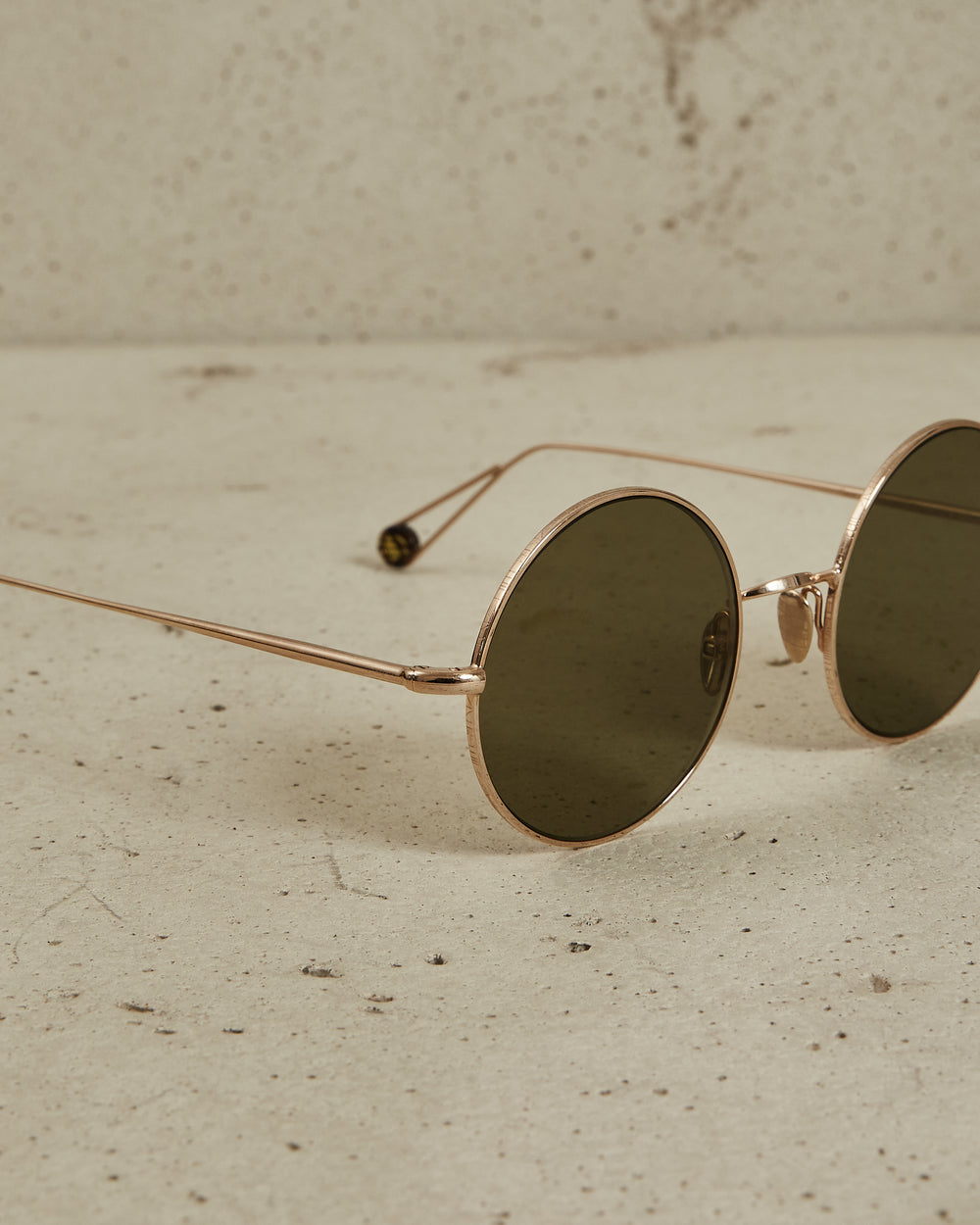 Ahlem
Place de Chatelet - Champagne / Green Lens
Classic and round. Good for strong prescriptions. Made from vintage acetate sourced, the temple tip is impeccably detailed.
Handcrafted in France.
Electroplated in palladium and 22k fine gold, filigreed Titanium nose pads, and signature temple tips.
Fits petite to medium faces.
Ideal for oval, square, base up triangle and diamond face shapes.
With proper care, AHLEM's heirloom-quality eyewear will bring you years of use and pleasure. Extend your frames' longevity with a few simple maintenance rituals:

Daily Clean: We recommend that you clean your lenses daily with our premium microfiber cloth versus cotton or paper products.

Weekly Clean: Apply a few drops of mild soap to your fingers, lather them underwater and massage soap foam to your lenses and frame. Complete the ritual by rinsing your frame and lenses in warm water and drying them with your microfiber cloth.
More items from the Products collection