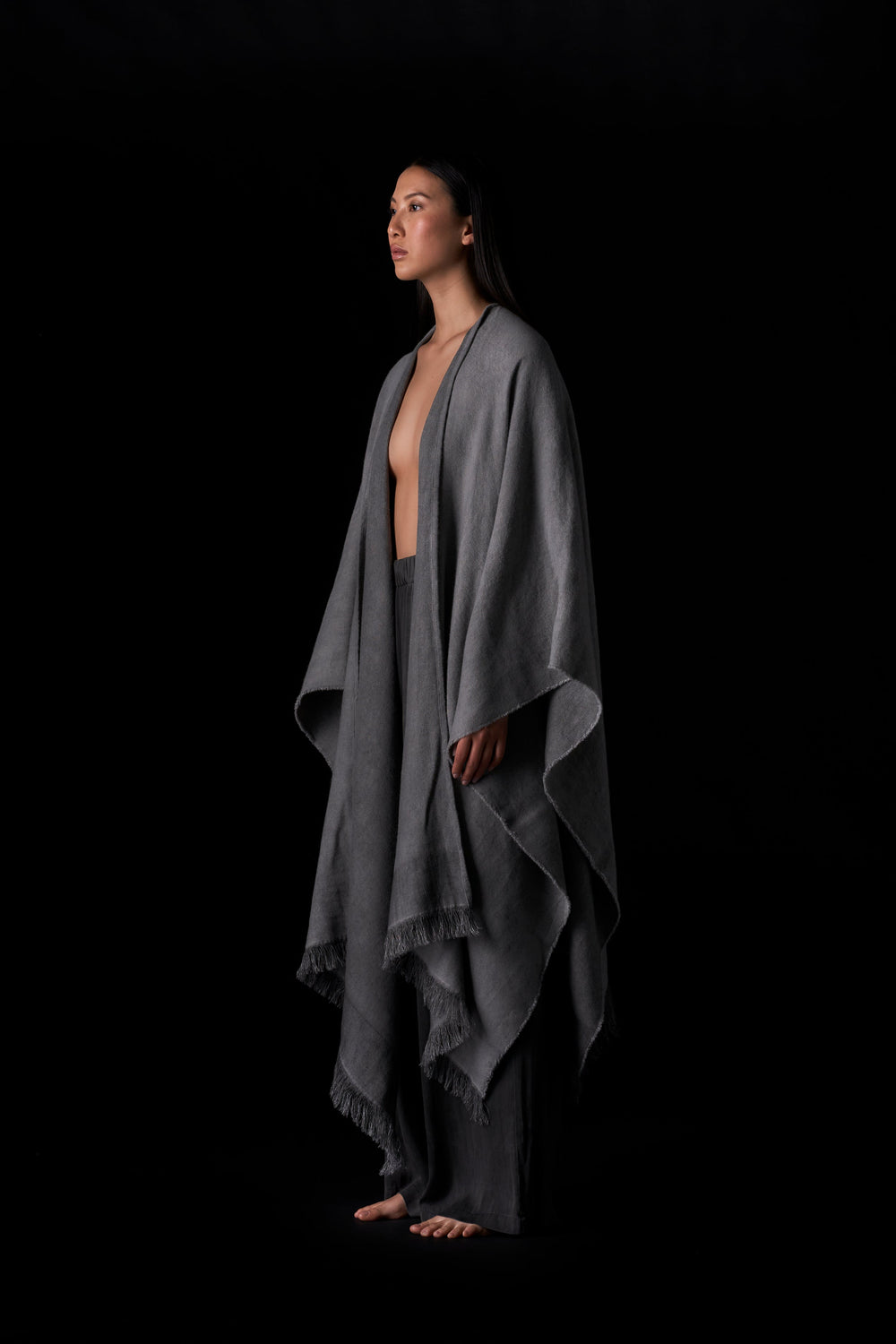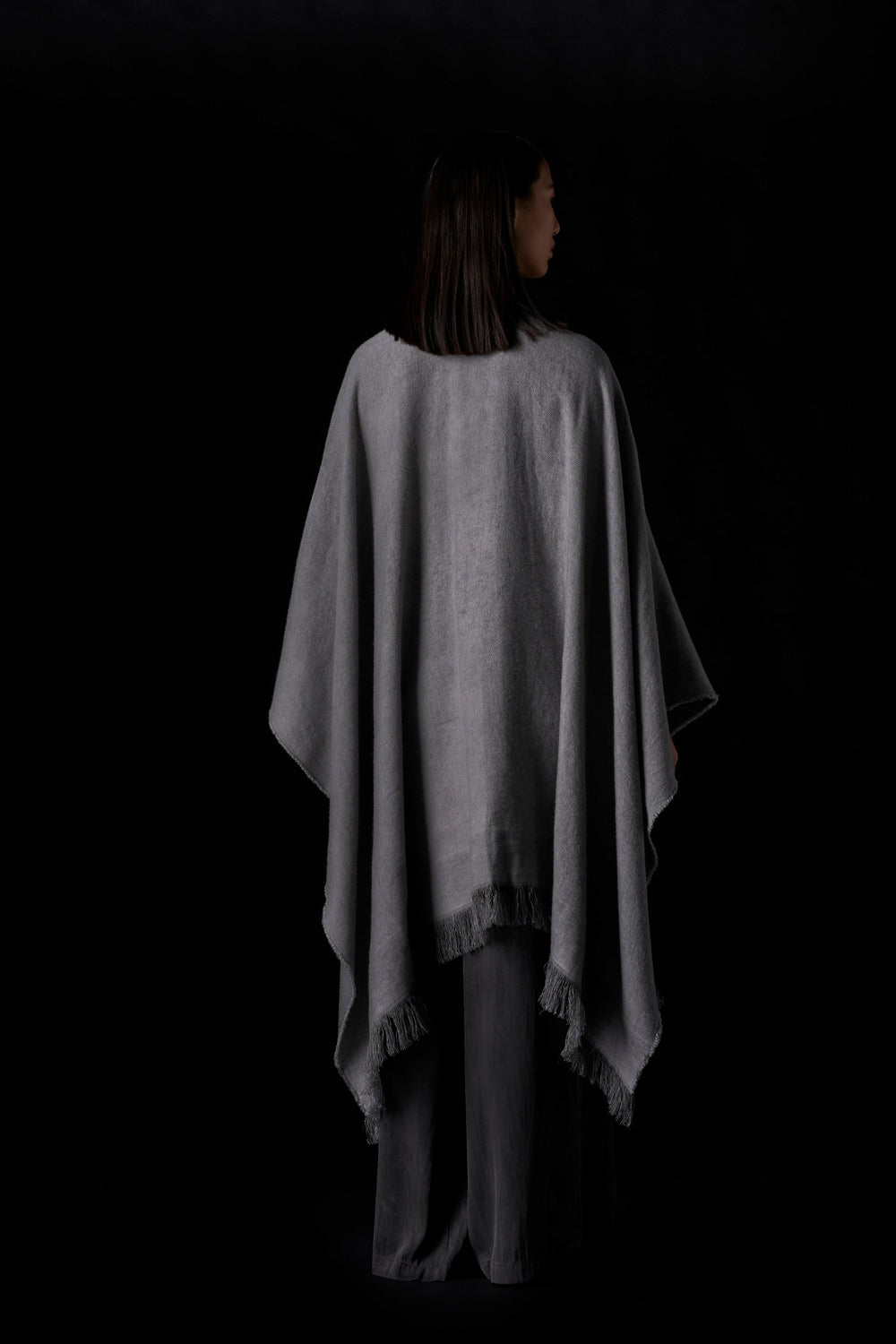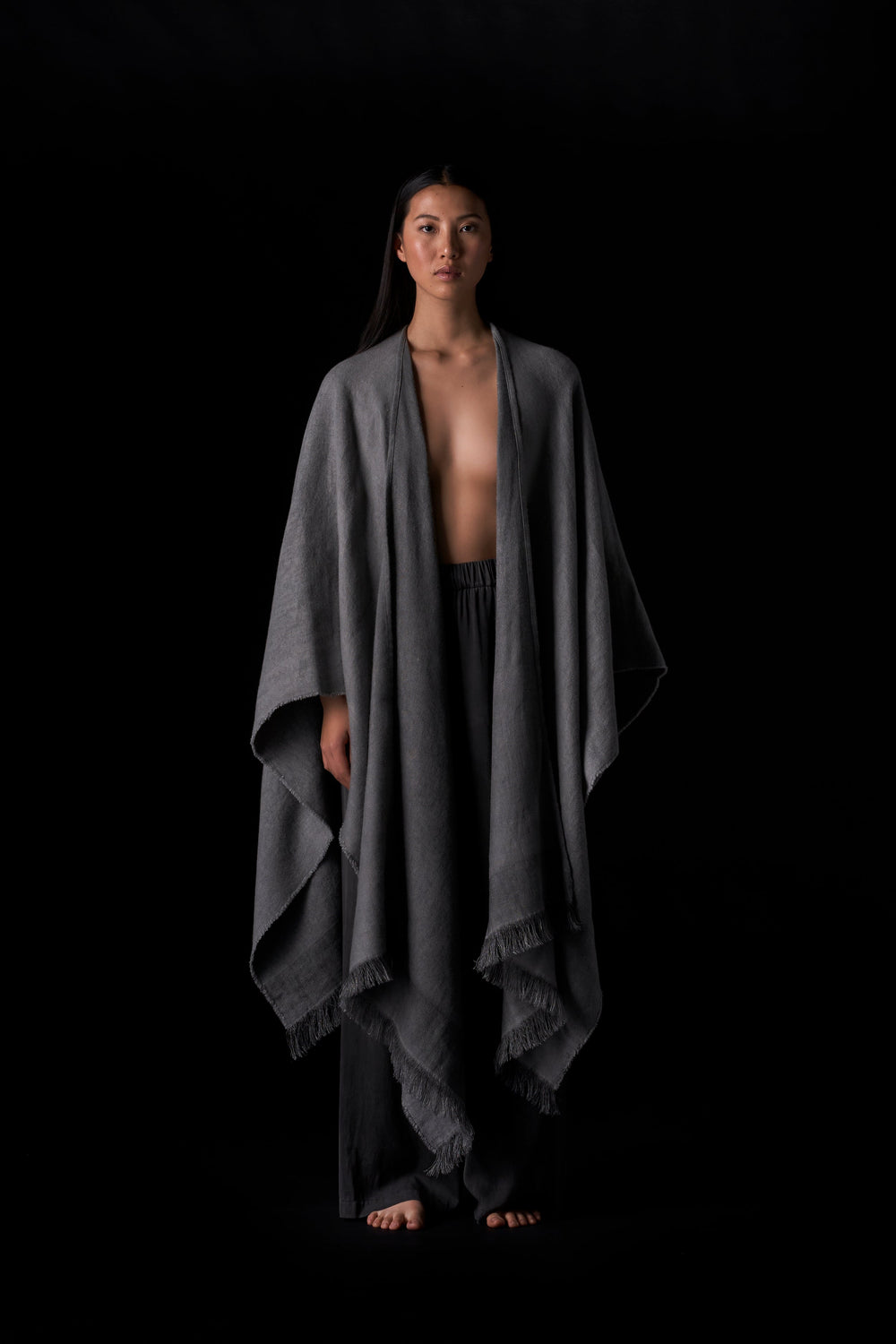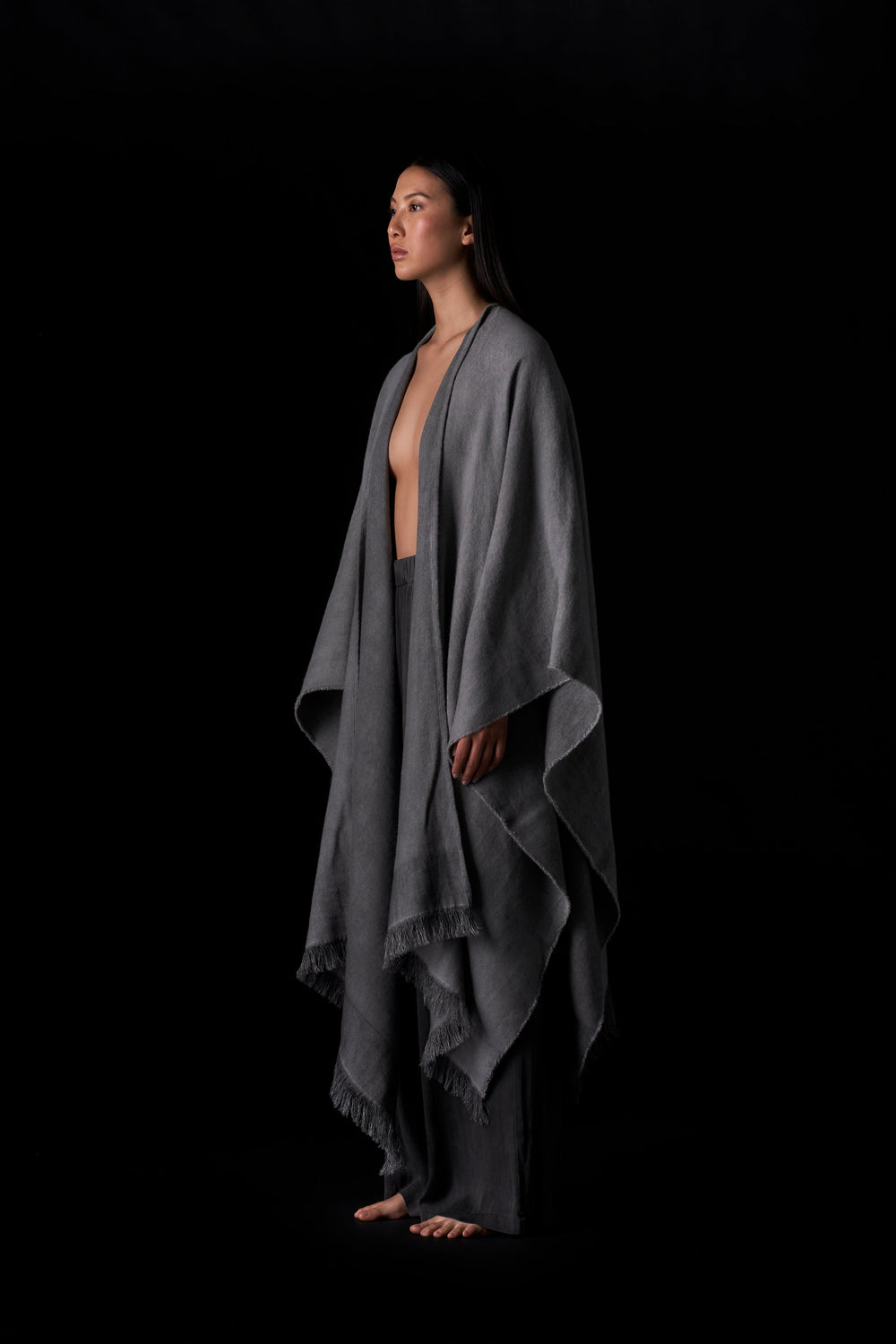 Totum
Long Wearable Blanket Cashmere and Hemp Charcoal
This blanket, designed to be a comforting companion like childhood safety blankets, can be used every day to wrap yourself in. It can be worn over a coat, snuggled up at home, or by a bonfire with friends.
Made of a blend of hemp and cashmere, the fabric is luxuriously soft with a natural texture, making it the perfect cover-up for any season. 
63% Hemp x 37% Cashmere

Woven, sewn and dyed in Italy.
| WOMENS | US/CA | UK | IT | FR |
| --- | --- | --- | --- | --- |
| EXTRA SMALL | 2 | 5 | 36 | 32 |
| SMALL | 4/6 | 7/9 | 38/40 | 34/36 |
| MEDIUM | 6/8 | 9/11 | 40/42 | 36/38 |
| LARGE | 10/12 | 13/15 | 44/46 | 40/42 |
| EXTRA LARGE | 14 | 17 | 48 | 44 |
| | | | | |
| MENS | US/CA | UK | IT | FR |
| EXTRA SMALL | 32 | 32 | 42 | 42 |
| SMALL | 34/36 | 34/36 | 44/46 | 44/46 |
| MEDIUM | 38/40 | 38/40 | 48/50 | 48/50 |
| LARGE | 42/44 | 42/44 | 52/53 | 52/53 |
| EXTRA LARGE | 46 | 46 | 54 | 54 |
More items from the Products collection