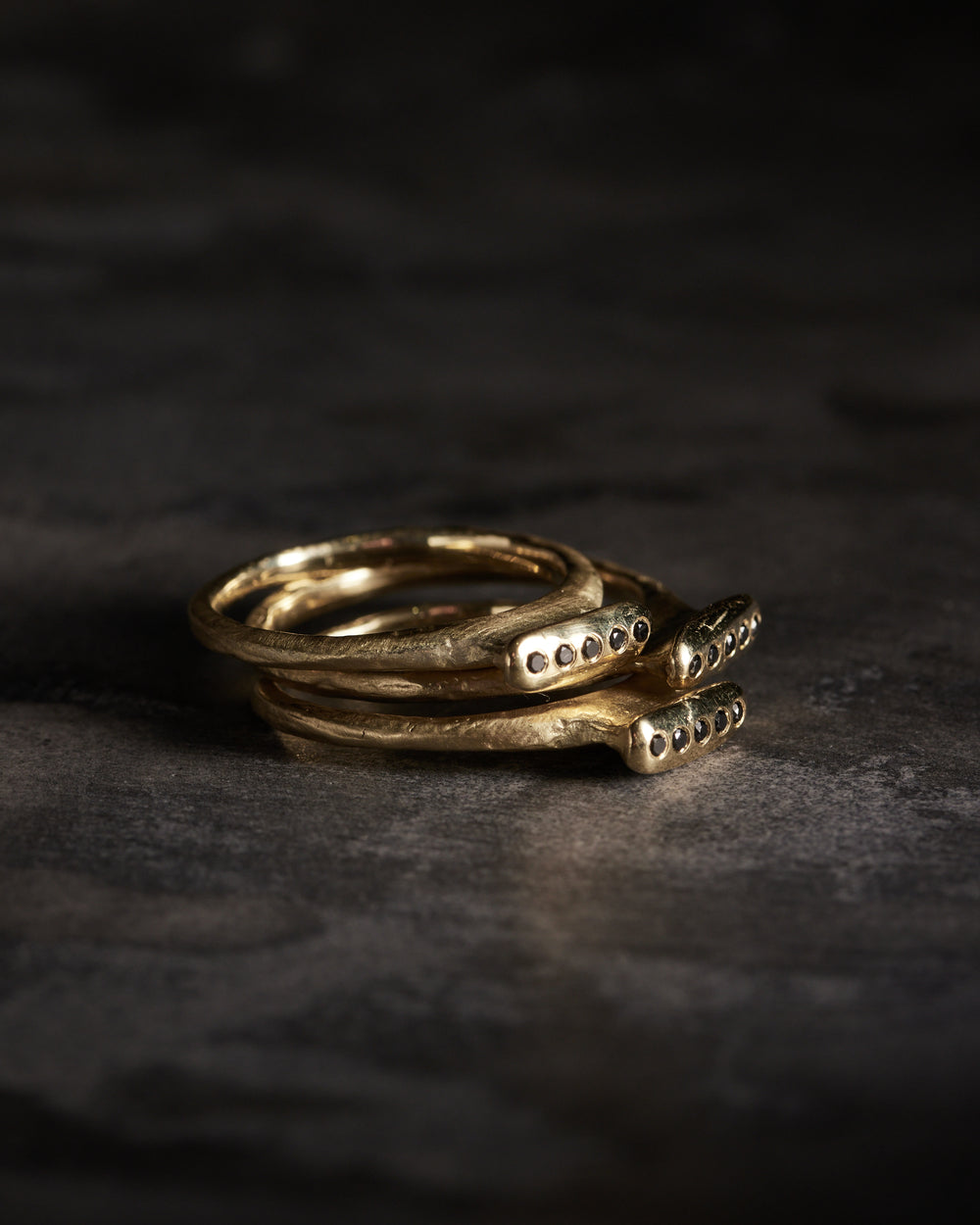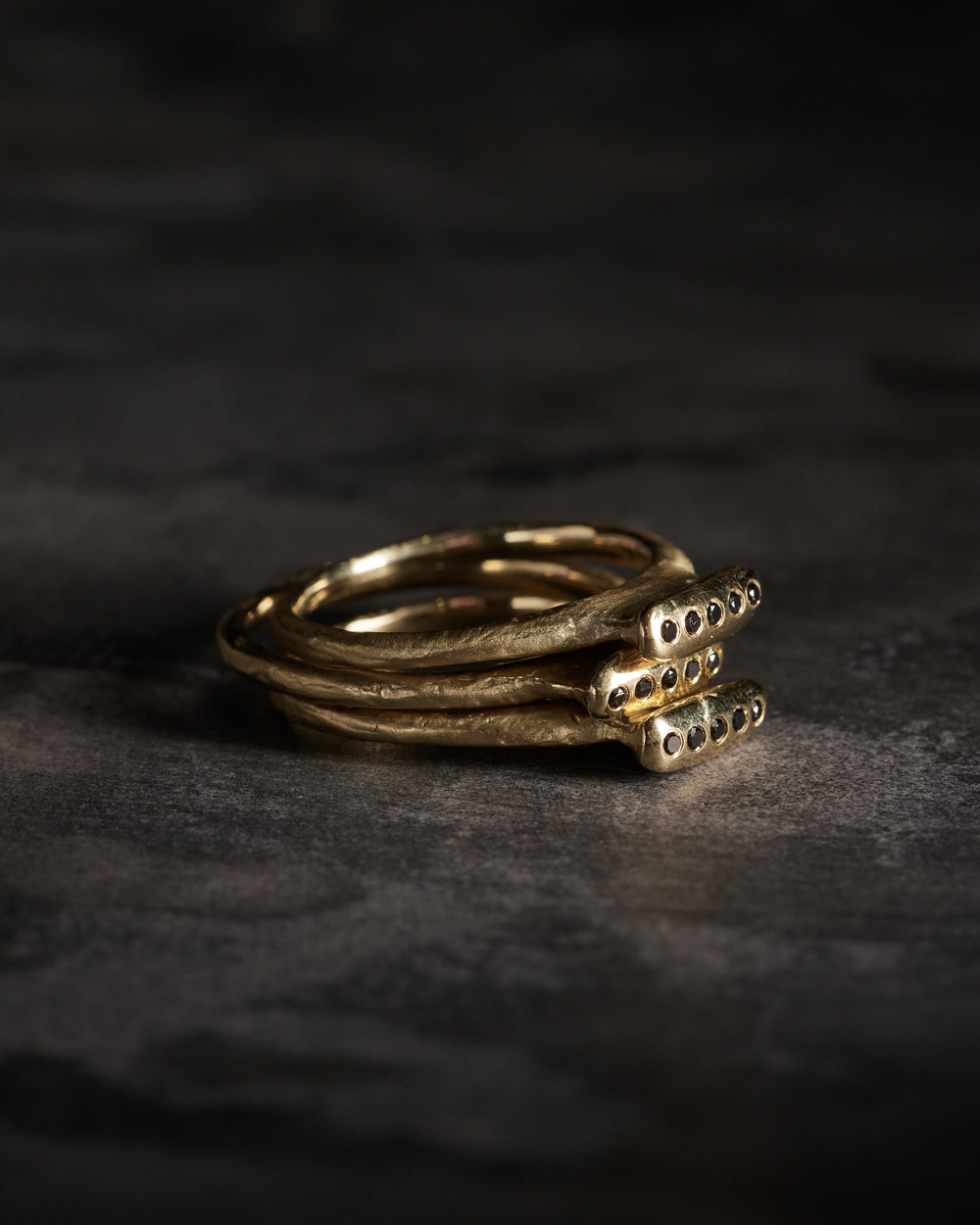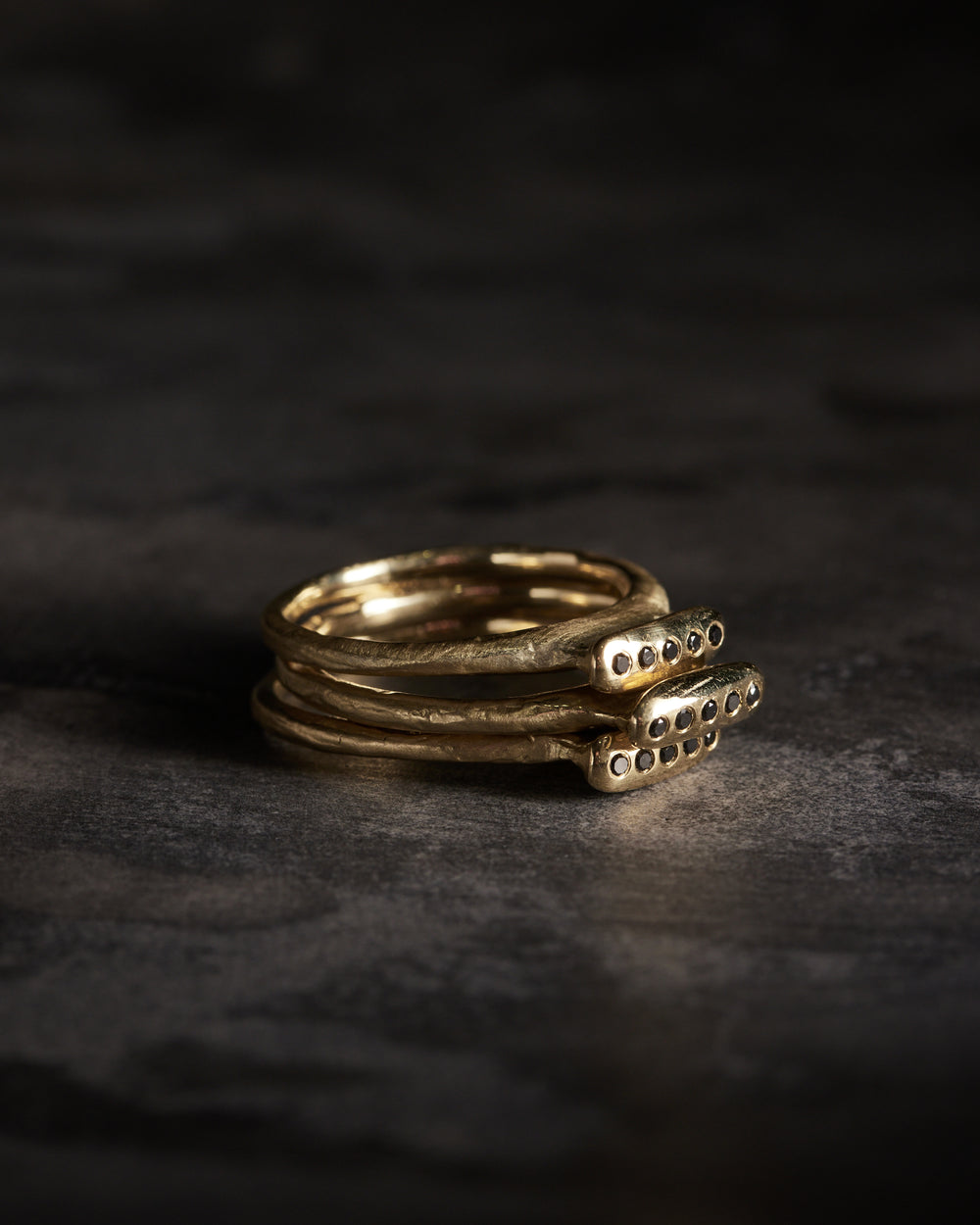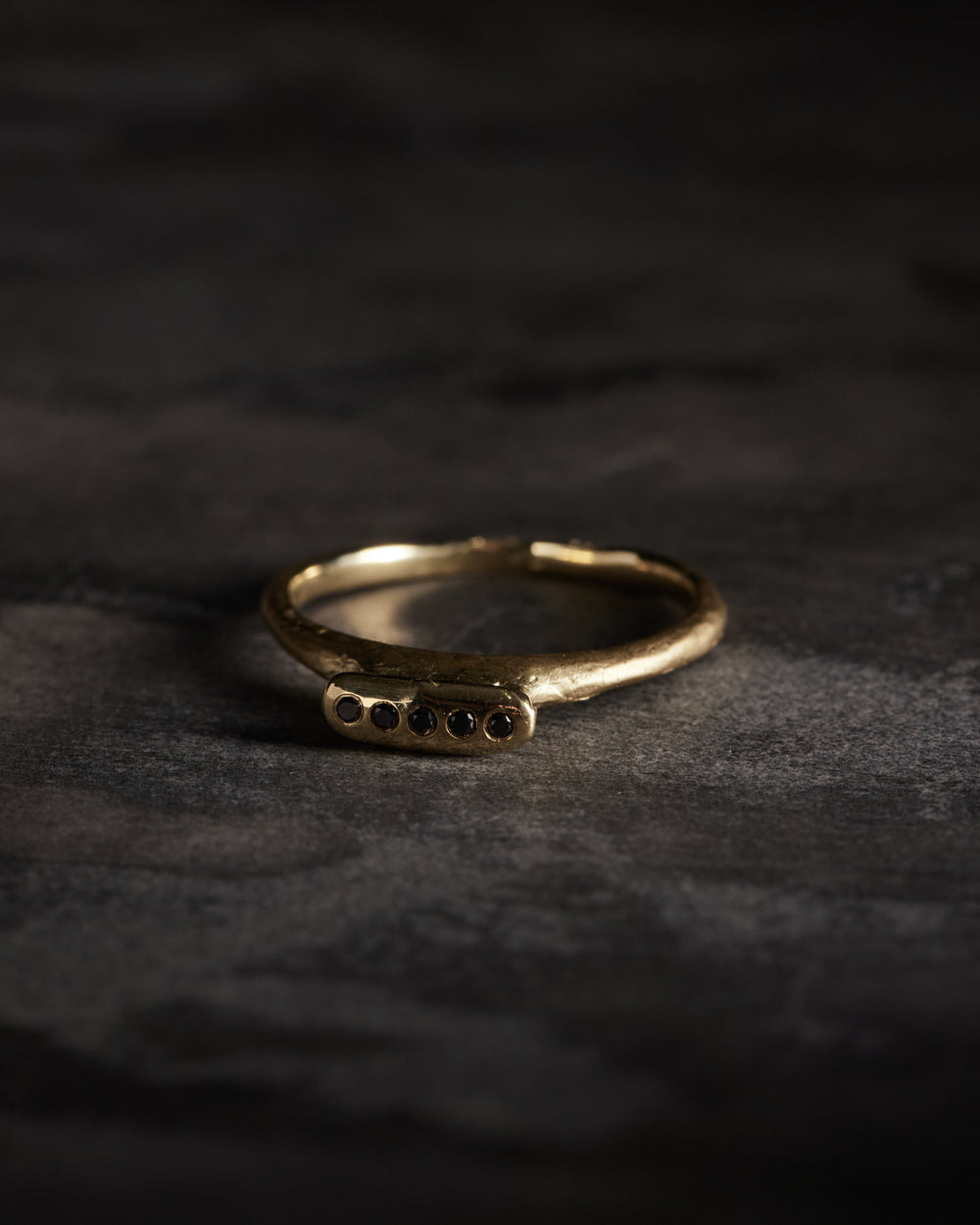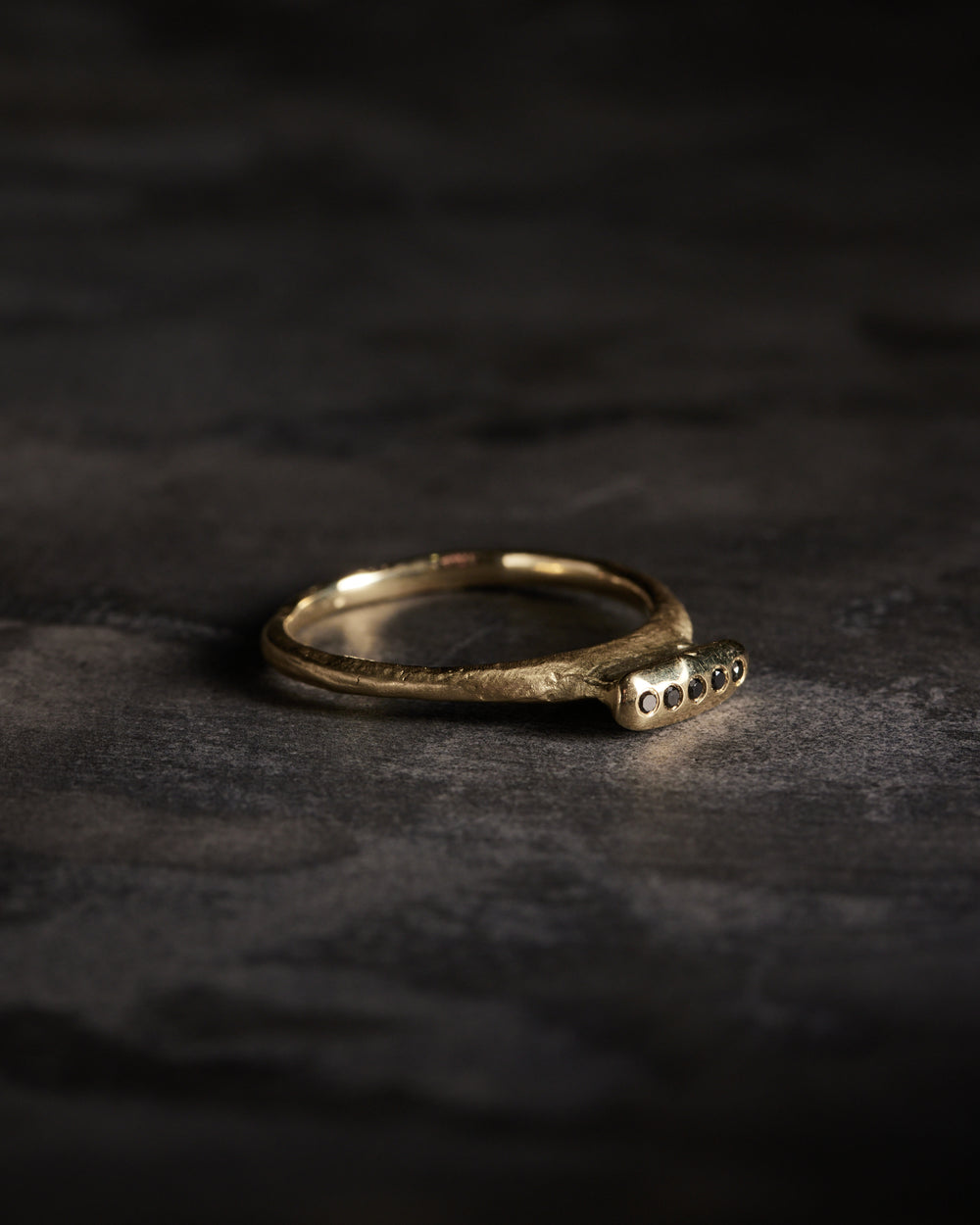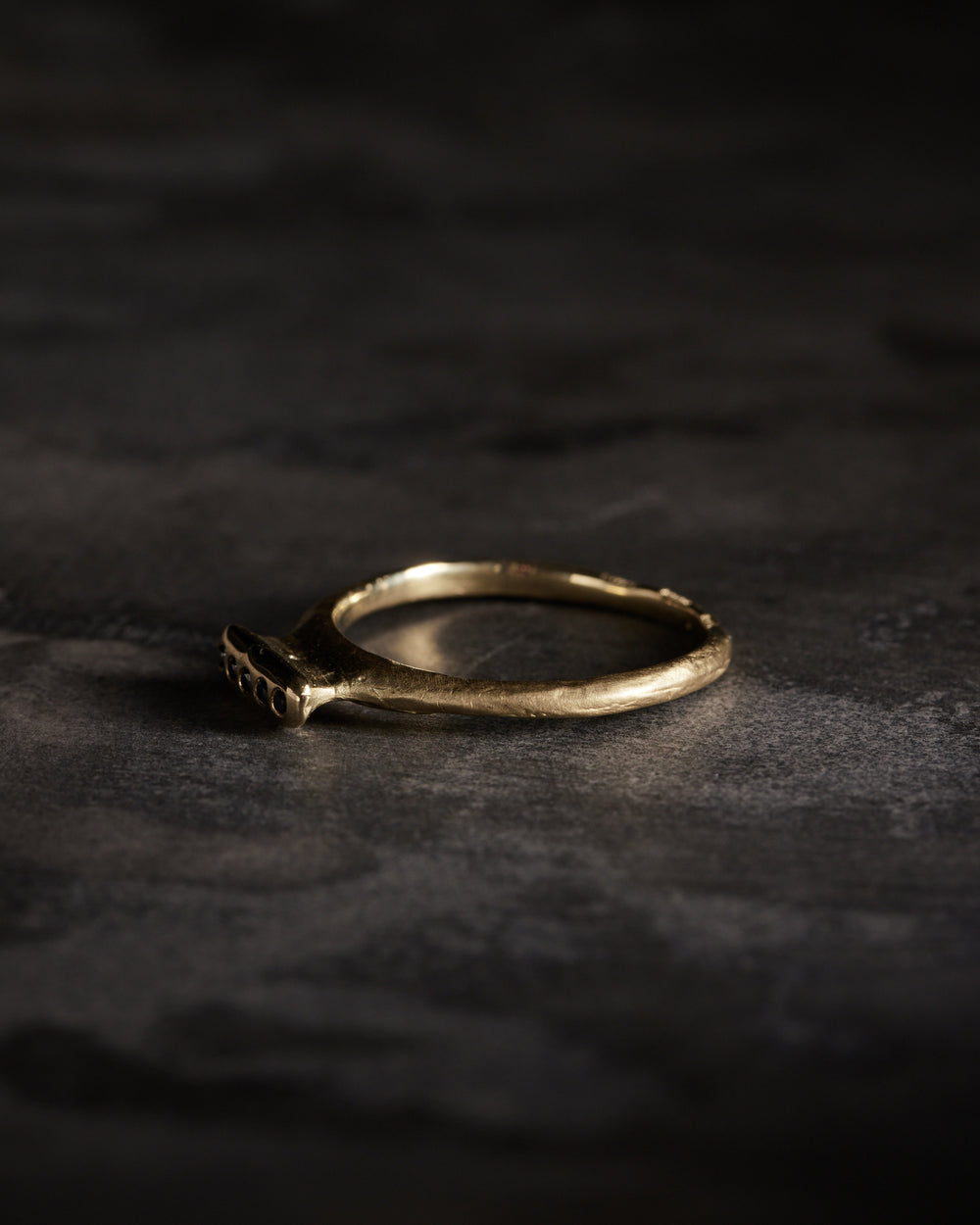 René Talmon L'armée
Elis I Ring 750 Yellow Gold
Single band ring in 750 Yellow Gold. 
0.25 ct diamond; black brilliant cut.
Handcrafted in France.
750 Yellow Gold, Black Diamonds.
Circumference measures in mm.
René Talmon L'Armée designs exceptional and sophisticated individual pieces. A trained artisan and cutting-edge jewellery designer, Talmon l'Armée has created some of Europe's most original and sought-after jewellery at "his places of inspiration" – a traditional turn-of-the-century Parisian jewellery foundry and his Berlin workshop in Scheunenviertel Mitte, in which he idiosyncratically builds on this concept and draws inspiration for something new.
More items from the Products collection