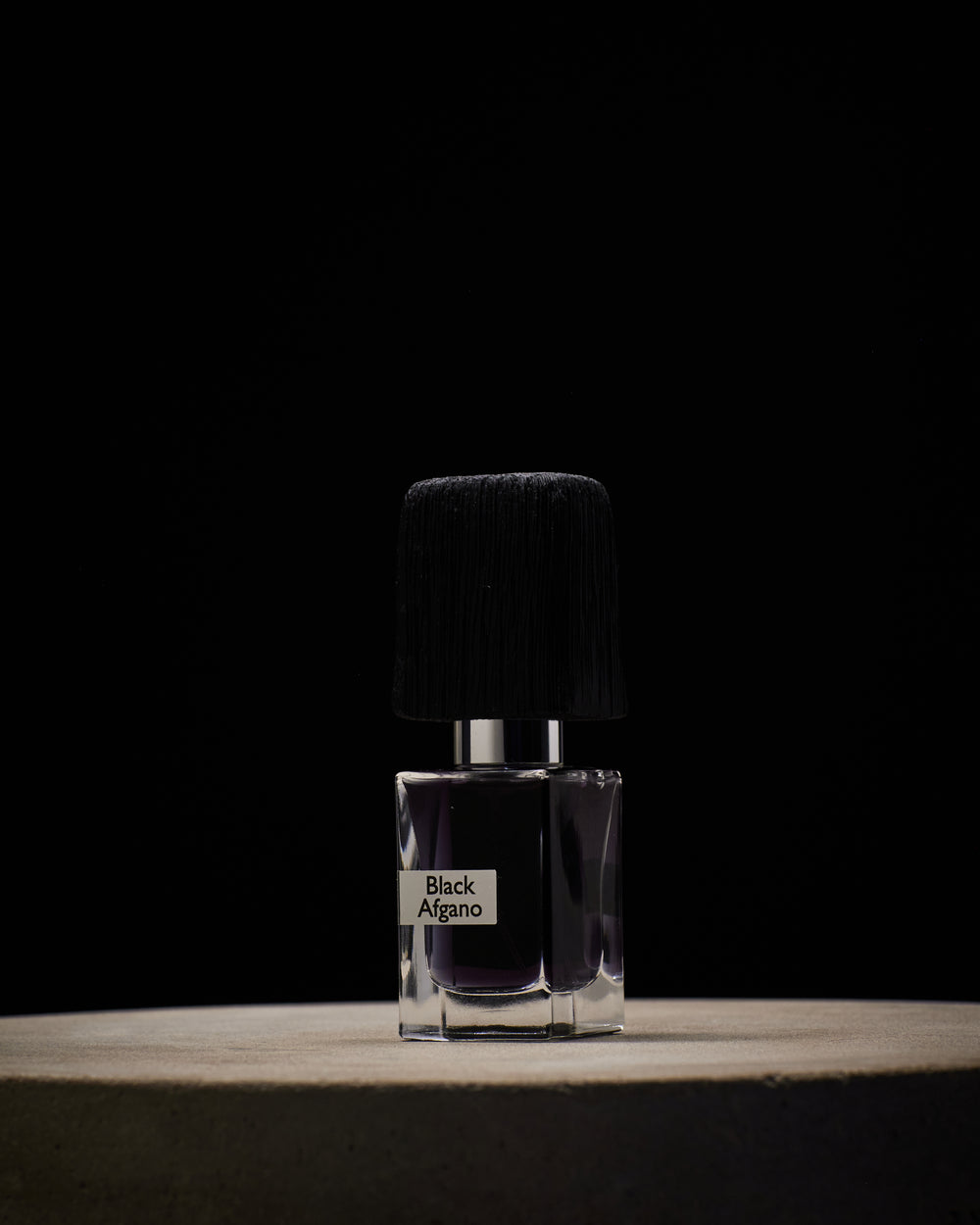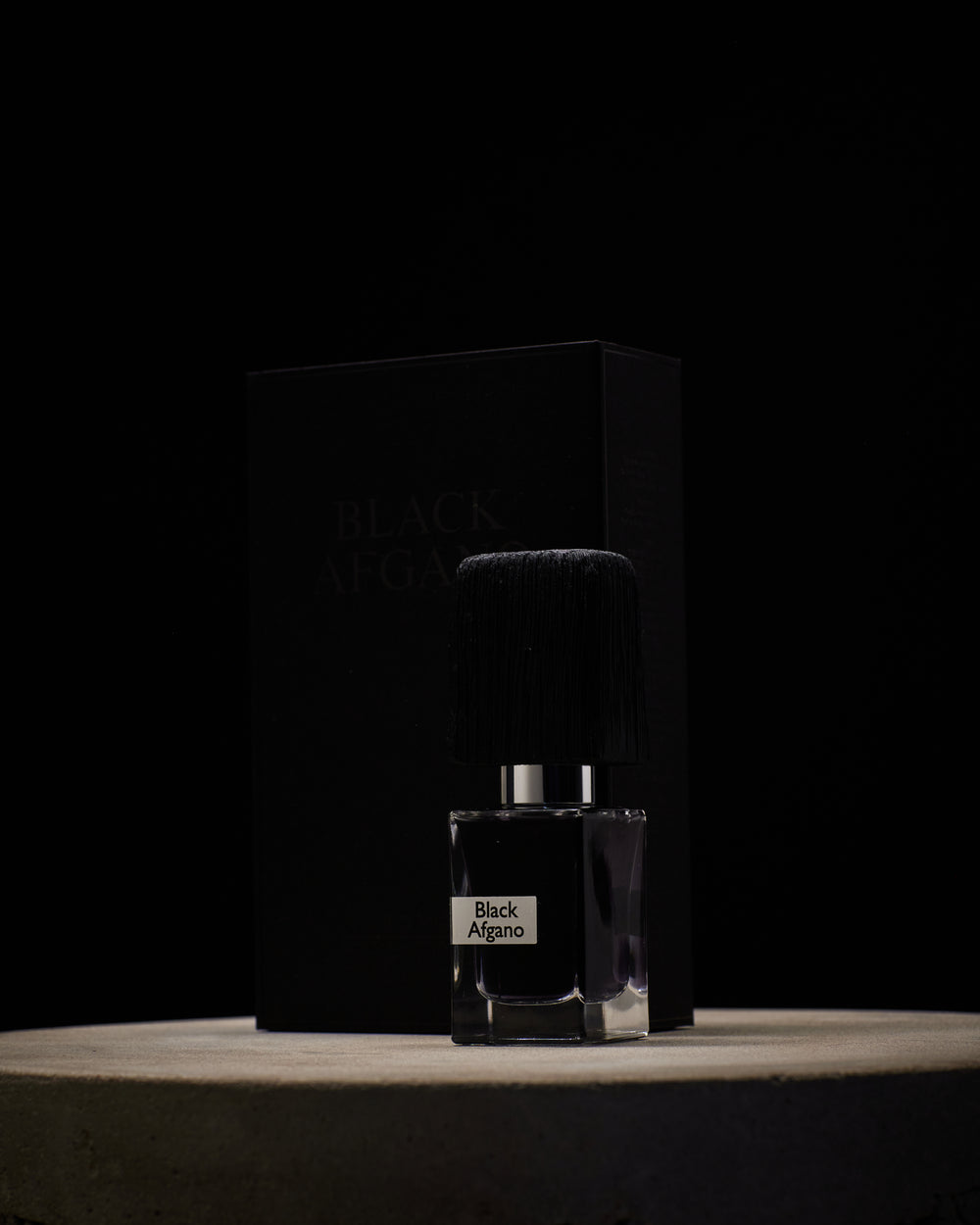 Nasomatto
Black Afghano
This bottle of perfume is part of the project Nasomatto. The fragrance aims to evoke the best quality of hashish. It results from a quest to arouse the effects of temporary bliss.
A rich, hypnotic scent featuring notes of mysterious oud, hash, tobacco and coffee.
More potent than an Eau de Parfum, Black Afgano lasts on the skin for up to 24 hours. 
Extrait de Parfum 30ml 
Coffee, Oud, Tobacco, Hash
Burnt oak wood lid
Unisex fragrance
Extrait de Parfum 30ml
Made in Italy

More items from the Products collection