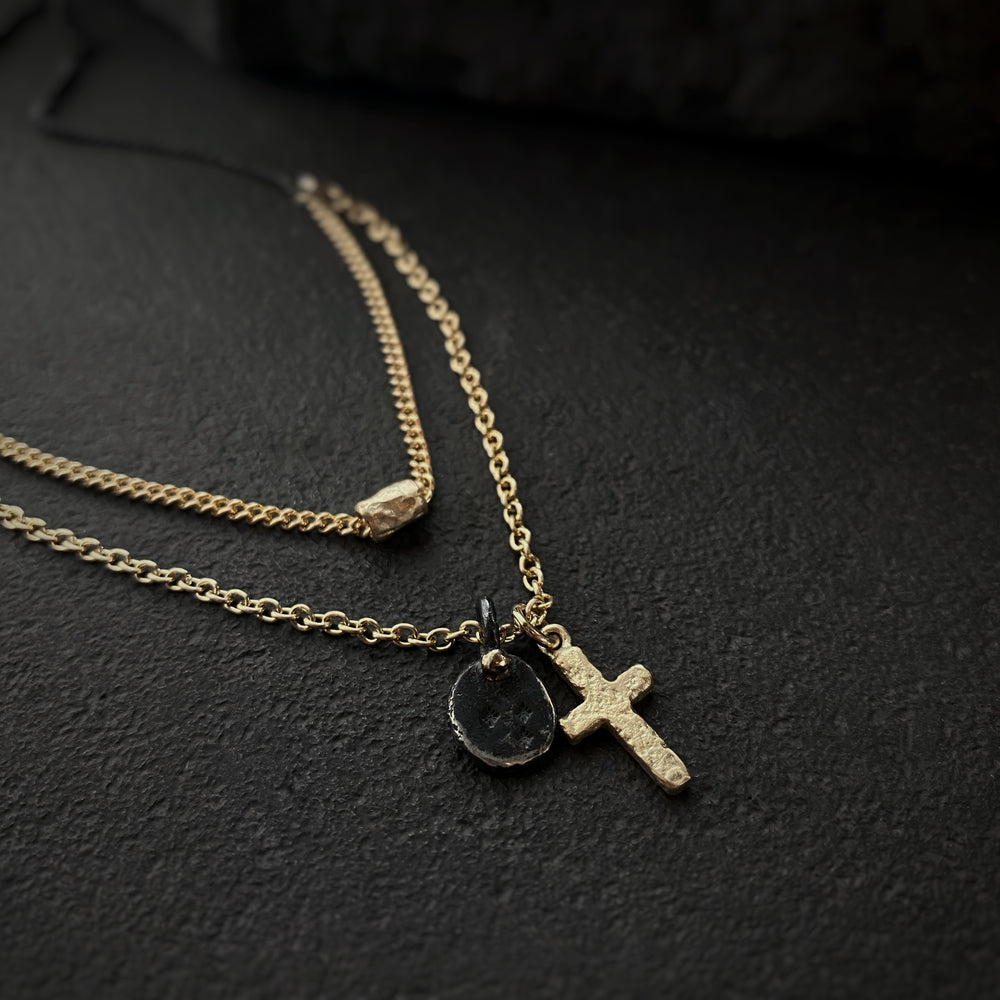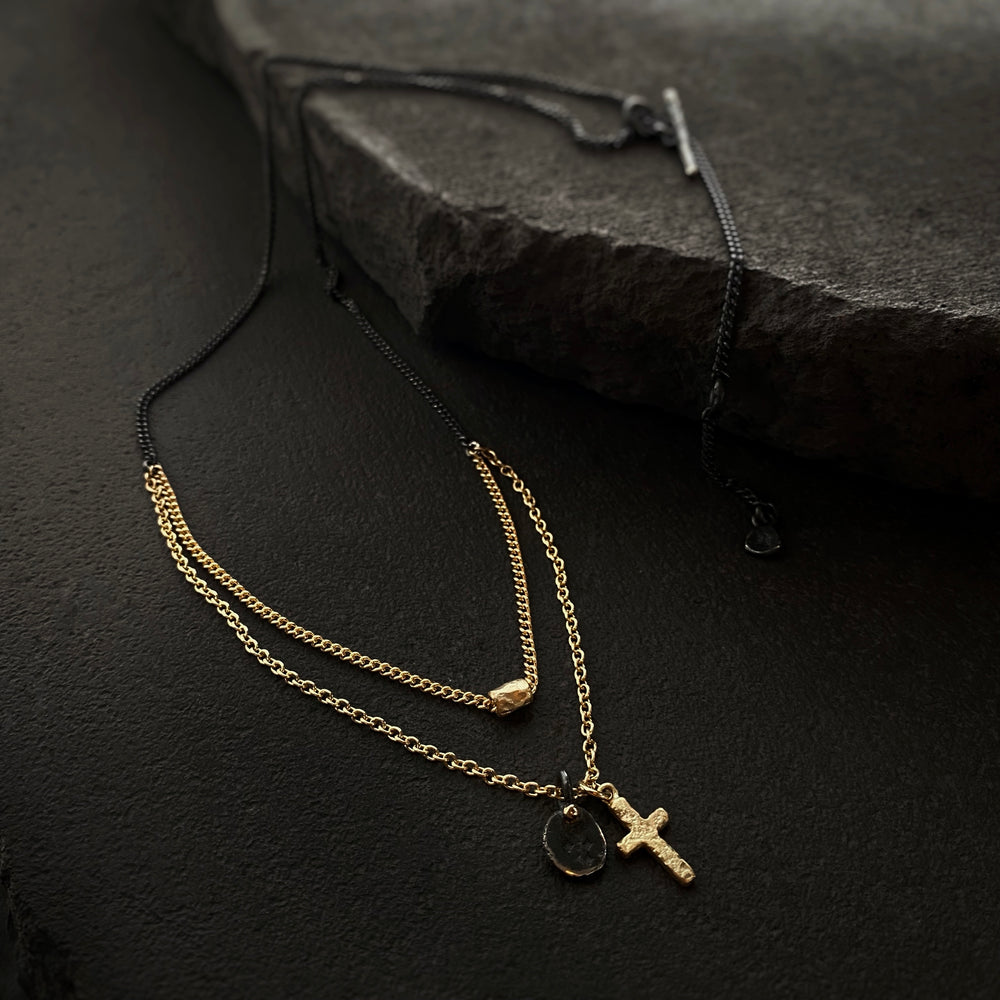 Pakaria Powell
Aquila Necklace
9ct solid gold Italian chain with a hand-forged clasp and pendant. 
Aquila represents the Eagle in mythology that guards the arrow of Eros (represented by the constellation Sagitta), which hits Zeus and made him love-struck. 
Italian sterling silver, 9ct Solid recycled Australian gold

Length 31-37cm (adjustable length)

We offer returns and exchanges within the specified time frame for your region. For more details, please see our Returns Policy.
More items from the Products collection